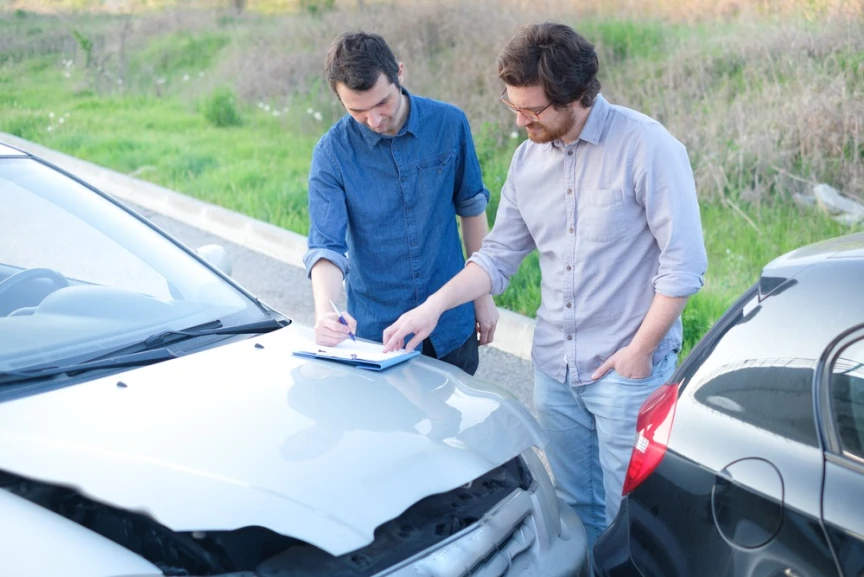 If you were involved in a car crash, you are entitled to compensation if another party's actions caused the accident. If you sustained extensive injuries or personal property damage, you may wonder how much money you can get. 
Unfortunately for those seeking, there is no average settlement for car accidents in Texas. Cases vary so widely that the only good indicator of the amount of money you could receive is the losses you suffered due to your accident. That's exactly what Texas car accident attorneys use to calculate the compensation they will demand on your behalf, also known as damages.
What Damages Are Available After Texas Car Accidents?
"Damages" is a legal term used to describe the amount of money the at-fault party owes a victim for causing the accident that injured them. Two primary types of damages are generally awarded in a car accident case: economic and non-economic. As the name suggests, economic damages are the monies you can receive for financial losses that you've suffered, like the destruction of your $40,000 car and your $60,000 back surgery.
Non-economic damages refer to losses unrelated to money, such as the insomnia, post-traumatic stress disorder (PTSD), and recurring nightmares you've had every night since the crash.
Collectively, economic and non-economic damages are known as compensatory or actual damages.
Economic Damages
Examples of economic damages that can impact your settlement in a car accident claim or lawsuit in Texas include:
Medical bills
Physical therapy
Mental health counseling
Lost income
Diminished earning potential
Damage to vehicles or other property
Medication and medical supplies
Medical equipment and assistive technology
Accessibility renovations for your home or modifications to your car
Non-economic Damages
Non-economic damages cover you for losses and injuries that have no implicit financial value. Due to that, your lawyer can give them an appropriate value based on different factors. These damages may have a greater impact on your settlement, depending on the circumstances of your personal injury case. Non-economic damages may include:
Diminished quality of life
Reduced enjoyment of activities
Ongoing physical pain
Paralysis
Scars and disfigurement
Spinal cord injuries
Brain injuries
Organ damage
Nerve damage
Amputations
Emotional distress (depression, fear, grief, etc.)
Post-traumatic stress disorder (PTSD)
Given that non-economic damages don't have any inherent monetary value, their costs can't truly be calculated. To remedy this, your lawyer must assign them a value. But where do these values come from? The numbers aren't just random.
A car accident lawyer will look at the severity of your injuries, the impact the accident has had on your ability to take care of yourself, and your quality of life. They will also consult with experts in fields of medicine, psychology, and economics to glean specific research and experience-backed information.
Punitive Damages
Under Texas law, you may also be able to collect punitive damages, also called exemplary damages. Punitive damages are not designed to compensate you for any losses you have suffered, but instead are intended to punish the at-fault party for wrongdoing. Since punishment is the goal, these damages are only awarded in rare cases.
Per Texas Civil Practice and Remedies Code §41.003, to receive punitive damages, the defendant in your case must have done at least one of the following:
Committed fraud
Acted with malice (or the intent to cause harm)
Acted with gross negligence (indifference to the rights and safety of others, knowing their actions involved extreme risks)
For example, a drunk driving accident may garner you punitive damages due to the willful violation of Texas law. Other cases may be more difficult to prove for punitive damages, but a car accident attorney can help gather the evidence needed to make a viable claim.
For a free legal consultation, call (972) 938-1234
Insurance Affects Your Car Accident Settlement in Texas
Your settlement may be limited to the limits of the liable party's insurance policy; however, insurance companies rarely pay out a settlement at the policy's maximum without a fight. Instead, they may offer an initial settlement to stop any further action from you. Don't be fooled. If they offered it to you, it's probably much less than you are entitled to.
Having a personal injury attorney represent you in your car accident claim is never a bad idea. They know the law and have a great deal of experience with insurance company tactics.
Our Personal Injury Lawyers Will Fight for the Compensation You Deserve After a Texas Car Accident
Regardless of what the average settlement for a car accident in Texas is, Clay Jenkins & Associates will work hard to deliver the compensation you deserve. A Texas car accident attorney at our firm can calculate your total damages and demand fair compensation from the liable party.
Contact us for a free consultation today. Do not delay, as Texas Civil Practice and Remedies Code § 16.003 limits your time to file a personal injury lawsuit in Texas.
Call or text (972) 938-1234 or complete a Free Case Evaluation form