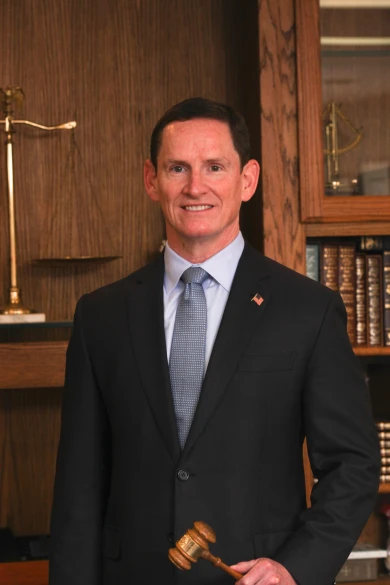 deann@clayjenkins.com
Clay Jenkins
Experienced Personal Injury Lawyer
Clay Jenkins
Experienced Personal Injury Lawyer
Ellis County personal injury lawyer, Clay Jenkins, is a Dallas County resident who attended public schools in Waxahachie. In 1982, he graduated Waxahachie High School and continued his education at Baylor University where he obtained a legal degree in 1987.
Mr. Jenkins was honored to serve as the briefing attorney to the late Hon. Oscar H. Mauzy, Associate Justice, Texas Supreme Court, from 1988 to 1989.
In 1989, he returned home to Ellis County to work with his father, Warwick H. Jenkins who founded the firm in 1948. Clay Jenkins father practiced law until his death in 2001.
Clay started his law firm as a general practice attorney handling all types of trial matters. For the last ten years, he has been primarily focused on accident injury cases as well as workplace and industrial injury accidents.
(more…)
stephen@clayjenkins.com
Stephen Daniel
Lawyer
Stephen Daniel
Lawyer
Stephen Daniel grew up in Hill County and Ellis County, and graduated from Itasca High School with Honors in 1995. Stephen received his undergraduate degree from University of Texas at Austin in 1999, and his law degree from St. Mary's University School of Law in 2002. He began his legal career as an associate in a prestigious downtown insurance defense firm, and in 2004, Stephen became an associate at Clay Jenkins & Associates.
(more…)