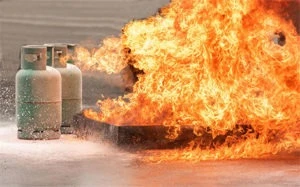 Residential Explosions Due to Natural Gas
A natural gas explosion is, more often than not, the result of negligence by an individual or a company. A gas explosion, whether natural gas or propane, is due to a gas leak combined with an ignition source. The negligent act could cause the leak or the ignition of the gas. The negligent act could have occurred due to design, manufacture, installation, inspection, improper repair, or maintenance.
The personal injury lawyers with Clay Jenkins & Associates can handle your case from start to finish while you heal from your injuries. We can investigate the cause of your residential explosion and fight for fair compensation.
For a free legal consultation with a residential gas explosions lawyer serving Waxahachie, call (972) 938-1234
Experienced Lawyers for Gas Explosions in Waxahachie
Our gas explosion lawyers have a great deal of experience handling residential explosion cases. We have a number of local and national gas safety experts who use their expertise to ascertain the origin of the gas leak and the cause of the explosion.
Residential propane gas explosions, natural gas explosions, and house fires cause a number of catastrophic injuries, serious burns, significant property damage, and deaths every year throughout Texas. Our attorneys know and understand the necessary laws and regulations that govern natural gas safety which enables them to help clients in resolving claims for the benefit of our clients.
Waxahachie Residential Gas Explosions Lawyer Near Me (972) 938-1234
Damages Our Waxahachie Residential Gas Explosions Lawyer Can Seek
Various injuries can occur due to a residential gas explosion, and they can also lead to secondary medical complications. Burns, for example, can easily lead to infections, which pose their own health risks. You may be facing expensive medical bills, as well as lost wages. These are losses our Waxahachie residential gas explosions attorneys can seek recovery for.
We can also seek awards for:
Scarring and disfigurement

Reduced earning capacity

Pain and suffering

Diminished quality of life
If you lost a loved one due to a residential gas explosion, our wrongful death lawyers can seek compensation that can help your family cope.
Click to contact our Waxahachie Personal Injury Lawyers today
Our Waxahachie Residential Gas Explosions Team Is Here to Help
If you have been injured due to a natural gas explosion in a residential home, you have to right to seek compensation for your injuries and losses. You don't have to do it alone, either.
Our firm can handle your case from start to finish. Please contact us now to learn your rights.
Call or text (972) 938-1234 or complete a Free Case Evaluation form