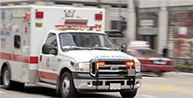 Cedar Hills, TX Personal Injury Lawyers
OFFICE ADDRESSES AT CEDAR HILL, TX
Uptown Village
610 Uptown, 2nd Floor
Cedar Hill, Texas, 75104
Clay Jenkins & Associates law firm has been an active part of the social and legal circles of Cedar Hills and other areas in Texas for almost 70 years. Since 1948, our Cedar Hills personal injury attorneys have been fighting for the unfortunate victims of various types of personal injuries.
We consider our job more of a duty and responsibility than an obligation. Therefore, all the attended cases are treated with the highest importance and care. We assign two lawyers with enough support staff and a paralegal for every single case so that we can bring justice to our clients.
Texas has a dictated two-year statute of limitations for filing a personal injury lawsuit which is Texas Civil Practice and Remedies Code § 16.003. Therefore, if you have suffered an injury, you have a limited window of time before you can file a valid suit to claim compensation. So, do not hesitate in calling us if you were injured in an accident. We extend our service on a contingency-fee basis.
For a free legal consultation with a Personal Injury lawyer serving Cedar Hills, call (972) 938-1234
Practice Areas
Cedar Hills Auto Accidents Lawyers, Texas
Car accidents are as equally devastating as it is common on our roads. The physical and mental damages it brings along are harsh. If you or a loved one were injured in a car accident, our Cedar Hills auto accident attorneys could help you get your legally rightful compensation.
Cedar Hills Personal Injury Lawyer Near Me (972) 938-1234
Negotiations After a Car Accident
All insurance companies will try to keep their side clean and try to protect their interests. Meaning that they will try significantly to reduce your claim or wholly deny it. For this reason, you need an experienced car accident attorney to deal with them. In addition, you need their expertise in helping you choose the right way to proceed with your car accident case.
Allow your attorney to negotiate with the insurance companies. Often, these companies will reach out to victims to ask questions on a recorded line. You do not have to answer anything you are uncomfortable talking about. It is often best to allow your attorney to handle these calls.
Click to contact our personal injury lawyers today
Texas State Law Regarding Car Accidents
In most automobile accident cases, the accuser depends mainly on the impression of "negligence" to establish the guilt of the responsible person. The following important factors are taken into consideration to prove it.
The defendant's duty of care to the victim and everyone else.
Violation of that duty.
Cause of the victim's damages by the defendant's violation.
Damages
Complete a Free Case Evaluation form now
Establishing Liability in Auto Accidents
Instituting a duty of care is the first step in establishing fault in a car accident. Then, we will have to prove that the defendant's actions or the absence thereof, under the given conditions, caused the damages to the victim. Every motor vehicle driver must operate their vehicle with a certain level of sensibility and care, taking into consideration factors like the safety of other vehicles, pedestrians, weather, visibility, etc., at all times.
After the establishment of duty of care, the accuser should move to prove the exact way in which the defendant's actions violated the duty of care. Liability is typically established through:
Traffic law violations
Eyewitness testimonials
Testimony of the plaintiff
Examination of the evidence from the scene
Finally, the accuser will have to explain how this negligence or violation of the duty of care caused harm to them. Generally, the proof is provided through medical records that draw out the loss of earning capacity, pain and suffering, mental anguish, and other damages caused by the accident.
Truck Accident Lawyers, Cedar Hills
Almost daily, trucks, trailers, and 18-wheelers are involved in accidents that devastate families and individuals. If you or a loved one were hurt in a trucking accident in the State of Texas, you could come to Clay Jenkins & Associates, truck accident attorneys, to help you retrieve compensation for your damage. Collecting compensation for a truck accident is a strenuous process, which is too much for people going through a tough time. Let our experienced truck accident lawyers handle it and help you.
How We Could Assist You
In a truck accident, many people, including the truck driver, can be held accountable for the incident. However, most companies and insurance firms will try their best to reduce your truck accident claim or deny it altogether. This is where a trucking accident attorney becomes important. In such cases, they will help you collect evidence, analyze it and help make a strong case against the defendant.
Generally, a specialized investigation will be launched by the trucking company as soon as the accident happens. They have a very particular set of methods to do this. This system is designed to limit the amount of recovery liable to the injured victim.
Our legal team will review surveillance footage, onsite evidence, witness testimonials, and more and evaluate the reports of the truck accident, as well as the medical reports, and interview the medical staff on the injuries, wounds, and damages suffered by the victim. The team will also work with highly specialized individuals in recreating the accident to determine the damages.
Recoverable Amends in a Trucking Accident
There are mainly two types of damages that can be recovered, non-economic and economic. As per the circumstances of the case, punitive damages may also be obtained.
Generally, the damages included are:
Current (Past) Medical Expenses: Includes the fees for surgeries, emergency room visits, hospital care, assistive devices, and appointments with sanctioned medical professionals.
Future Medical Expenses: Many trucking accidents leave the victim with severe injuries requiring extended medical attention and care.
Loss of Earning Capacity: Some people sustain extensive injuries that prevent them from earning their living. In those cases, when considering the past wages to determine the amount as compensation, the awarding party will seek to establish the amount the victim could have earned had the accident not occurred.
Lost Wages: Some injuries prevent the victim from returning to work permanently or temporarily. In those cases, the law allows recovery of lost wages from the time of injury to the lawsuit's conclusion.
Pain and Suffering: This involves a settlement for the physical pain from the injuries sustained in the crash. Compensation is awarded based on the extent of pain, duration the victim is expected to suffer, and the nature of the injury.
Mental Trauma: Crash victims are susceptible to mental anguish, and the pain suffered is covered through suitable compensation for nervousness, fright, embarrassment, grief, worry, and other forms of emotional distress arising from the accident.
Loss of Consortium: When a truck accident claim is successful, the uninjured spouse can be compensated for the deprivation of marital benefits that includes companionship, comfort, affection, and sexual relations.
Punitive damages: May be recovered if proven that the defendant's actions to injure the victim were intentional, willful, or malicious.
Do not hesitate to file a claim after an accident, as there is a statute of limitations. Do it as soon as possible because the suit would become invalid after that time. Contact our truck accident attorneys in Cedar Hills to get started today.
Cedar Hills Wrongful Death Lawyers
The death of an individual that was caused by the negligence of another is called wrongful death. This is a different type of lawsuit as the victim's relatives raise the claim for the deceased. A wrongful death lawsuit is filed to recover compensation for the trauma endured by the surviving family due to the death of their loved one.
Our wrongful death attorneys in Cedar Hills are highly experienced in representing suffering families all over Texas. So, if you or a loved one is suffering the tragedy of a loss, please call our attorneys for help.
Compensation for Wrongful Death
According to Texas law, the victims can retrieve damages in various forms. It all depends on the extent the jury deems fair and justifiable in relation to the damages acquired from the individual's death.
Expenses received from medical bills, funeral expenses, etc.
Gains Loss – Loss of retirement or pension benefits that the person would have received if alive.
Future Earnings Loss – The amount of earnings a person could have earned through salary checks had they been alive.
Companionship Loss – The emotional loss suffered by the surviving family or loved ones, and the mental frustration and suffering arising from the person's death.
Punitive Damages – The amount the defendant is legally punished and bound to pay to the victim's family due to their negligent action that caused the victim's death.
Traumatic Brain Injury Lawyers, Cedar Hills
Traumatic Brain Injuries (TBI) are caused by an external force hitting the head in a fall, accident, or strike with any object. Many of these injuries happen to people due to the ignorant activity of others, and the ensuing injury can be deadly in many cases. Such extreme cases can be analyzed as bases for filing a personal injury lawsuit.
If not taken care of, most head injuries can lead to an injured brain, which can have temporary or lifelong reverberations. The number of victims suffering a TBI has grown over the years. The CDC reports that around two million people suffer from a TBI each year and cause one-third of all injury-related deaths in the U.S.
The lawyers at Clay Jenkins & Associates are specialized in brain injury cases. They have more than ten years of experience helping TBI victims get regular care and compensation to help them continue their lives.
Possible Events that Result in Traumatic Brain Injuries
Auto accidents
Various types of falls
Ejection from a vehicle at high speeds
Roof collapse
Falling objects on people
Hitting heads on the floor or interiors of vehicles
Motorcycle accidents, despite helmets
Violent explosions
Industrial and Construction Accident Lawyers, Cedar Hills
The Occupational Safety and Health Administration (OSHA) laws are put forward to ensure the safety of people working in industrial or construction areas. But some companies find these simple guidelines very tough to adhere to, which results in accidents, causing devastation to people.
If you or a loved one were injured in an industrial or construction site accident, contact our Cedar Hills personal injury attorneys at Clay Jenkins & Associates immediately. You should not hesitate in pursuing your legal rights.
Our attorneys, Clay Jenkins and Stephen Daniel are well-known and experienced industrial accident attorneys who can handle these lawsuits and claims. They will work hard to ensure you get the compensation you deserve to pay your medical bills, lost wages, etc.
Frequent Industrial and Construction Injuries
Normally accidents happen due to faulty equipment and machinery failure such as hydraulic drill malfunction, defective cranes and forklifts, etc., and also:
Failure and malfunction of power equipment and heavy machines
Detonations occurring due to flammable chemicals, combustible liquids, and burnable vapors
Failure of power tools resulting from manufacturing negligence
Injuries and damages suffered from falling from heights like scaffolding, ledges, or ladders.
Death and injuries caused by electric shocks and currents
Subjection and vulnerability to radioactive chemicals, toxins, asbestos, and other hazardous materials.
Product Liability Lawyers, Cedar Hills
Defective products cause injuries at unexpected times without any prior indications. These malfunctions could be attributed to incompetent workmanship by the producer or the negligent behavior of the retailer.
Contact one of our product liability attorneys if you or a loved one has been wounded due to a malfunctioning product. Our committed attorneys and legal team will help you constitute your claims and acquire the compensation you deserve.
Our product liability lawyers usually deal with cases that include:
Workplace products & machinery
Farm machinery and equipment
Failed seatbelts
Manufacturing defects of vehicles and sports utility vehicles etc.
Extreme gas tank explosions
Dangerous automobile design
Chemical and radioactive substances, asbestos, etc.
Defective aviation products
Flammable products that cause burns or explosions
Children's toys or furniture that may cause injury or even death
Defective household products
Vehicle rollovers and accidents
Cedar Hills Premises Liability Lawyers
Premises liability lawyers from Clay Jenkins & Associates, Cedar Hills, have more than 60 years of experience in premise liability cases. Our legal team will provide legal representation for injuries in office buildings, grocery stores, hotels, streets and sidewalks, construction sites, or other commercial or residential premises.
We see it as our duty to bring justice and assure that property owners who neglect the safety of the people on their premises should be held accountable for their acts, or lack thereof. Do not hesitate to contact our personal injury lawyers if you have been gravely wounded due to the carelessness of others.
Common premises liability accidents are:
Unattended wet floor
Neglected construction area
Animal bites due to a negligent pet owner
Insufficient security and protection
Mishaps in department stores
Accidents in a private home
Accidents in a swimming pool
Amusement park and bar mishaps
Public road accidents and mishaps
Texas has regulations that surround limited liability on premises per Texas Civil Practice and Remedies Code § 75.002. Our attorneys can help assist your family if you have been injured on private or public premises.
Condemnation & Litigation Lawyers, Cedar Hills
Our attorneys are amongst the best personal injury attorneys in Cedar Hills and Texas. Over the years, we can proudly testify to having dealt with many successful claims. Our very own Clay Jenkins is a highly achieved attorney who specializes in condemnation cases.
He will see to it that you get your total value of the personal property and stand by until you get the merited compensation. With over 66 years of providing legal advice and service and acting for companies from family-owned small businesses to Fortune 500 companies, we can deliver the best legal condemnation services in Cedar Hills, and help you evaluate the risk and price endured in a complex litigation case.
Many financial challenges can pop up amongst businesses that are guided by several owners. Our legal team is experienced in negotiating settlements and will work with you in matters of litigation judgments and arbitration settlements.
Dog Bite Lawyers, Cedar Hills
Animals can be unpredictable even if domesticated. And even in situations where an animal might seem meek, you may be cornered into an ambush. Protect yourself and your loved ones from these brutal and vicious animal attacks by seeking the help of a dog bite lawyer.
Our dog bites attorneys can help you to file a claim for the wounds you sustained from a vicious dog. In addition, we will aid you in filing a lawsuit against dog owners who are negligent with their pets.
Damages can be sought for the below situations:
The thoughtless demeanor of the dog owner
Disregarding leash laws inside a city that implements leash laws
Deliberate conduct of the dog owner
Inordinate and unwarranted force by a police officer using a police dog
The irresponsibility of a pet-sitting establishment in providing decent care to a dog
Veterinary mismanagement
Accountability of the landlord for the occupant's animals
Contact a Cedar Hills Personal Injury Lawyer for Help Today
If you or a family member have been injured due to negligence in Cedar Hills, contact Clay Jenkins & Associates. Our Cedar Hills personal injury attorneys understand that you are the victim of someone else's negligence, and we want to help you recover. This means more than simply getting you a settlement.
We know that injuries can impact lives for many years. You deserve compensation for the injury, and all future medical expenses related to your personal injuries. Our attorneys can fight head-to-head with insurance agencies and demonstrate your need. The point is to pursue the money you need to be whole, and that does not mean accepting a partial, low-ball offer from the insurance company.
If you are seriously injured, call us. We can come to your home or office and make the process easy and convenient for you. Recovery is challenging enough. We can handle all the paperwork, gathering medical records, and filing your claims. Our job as personal injury lawyers is to help take the stress off of you. So relax. We can take care of your claim. Call today.
Call or text (972) 938-1234 or complete a Free Case Evaluation form