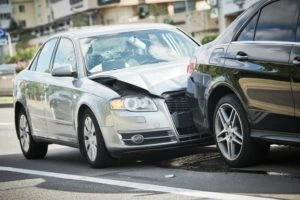 The financial, physical, and emotional suffering after a Waxahachie car accident can be immense. If you have been injured in an auto accident, you should take action as soon as possible. There are time limitations on how long you have in hand to file a claim or lawsuit against the responsible parties.
Our Waxahachie car accident lawyer could help you recover financial compensation if you were injured in a car accident. Your injuries could require extensive medical care, which only makes up a portion of the damages you could recoup. Your case could also lead to compensation for your lost wages, pain and suffering, and mental anguish. When our Waxahachie Personal Injury Lawyers take your case up, it is on a contingency-fee basis, meaning you only have to pay us if your case reaches a settlement.
Why Hire Auto Accident Lawyers From Clay Jenkins & Associates
The car accident lawyers at Clay Jenkins & Associates are experienced in dealing with Waxahachie car accident cases. We understand the priorities following a car accident. We have extensive experience with car accidents and will help you decide the viability of the case and the best way to proceed with it. Our injury attorneys will work with you, the medical providers, and the insurance companies to collect the documentation and evidence needed to pursue a case in your favor.
Our goal is to resolve your case. Often, this process involves negotiating a settlement with the other party's insurance carrier. Settlements are common in these cases, but we would work to ensure you only accept a fair offer.
We could also pursue litigation. While lawsuits are not always necessary to resolve these cases, our firm will not hesitate to file a lawsuit on your behalf and prepare the case for trial.
How Our Car Accident Lawyers Will Receive Payment
At Clay Jenkins & Associates, we take car accident cases for a contingency fee. Our clients won't have to pay us a dime out of pocket, by the hour, or upfront. Our lawyers will only collect their payment if you receive compensation for your losses.
This payment structure helps eliminate your financial risk while allowing us to get to work on your case right away. You can also speak to a member of our team at no cost during a free initial consultation.
For a free legal consultation with a car accidents lawyer serving Waxahachie, call (972) 938-1234
Our Waxahachie Car Accident Lawyer Can Help You Recover Damages
If you were involved in a car accident that someone else caused, you should not have to cover the costs of your losses. Some of the damages you can recover compensation for include:
Medical bills

Lost income if your injuries prevent you from doing your job

Pain and suffering

Mental anguish

Reduced earning capacity

Loss of enjoyment of life
When you work with an auto accident lawyer from our firm, we can help you determine which damages you can recover. We will calculate the cost of your losses to help you reach a fair settlement.
Waxahachie Car Accident Lawyer Near Me (972) 938-1234
What to Do After a Car Accident
Even if you believe that you are safe after a car wreck, take these precautions. Severe injuries can surface days or even weeks after the incident. If you can't move instantly, call a loved one to do these steps for you or ask for assistance from somebody at the scene.
Call for help

: Report the event right away. Give all the details to the 911 dispatcher. When the police reach the scene, narrate it to them and describe your injuries. Neither talk about nor blame anyone for the accident except to the police.

Take pictures of the scene of the accident

: Click pictures (and record video clips) of the scene of the accident and the vehicles involved in the accident, using your cellphone. Take photos from various angles and also take photos of the interior of your vehicle. Take pictures of your injuries.

Gather information

: Gather information like insurance, license plate, contact info, and driver's license of everyone involved in the car accident. Collect the names and contact information of any spectators. Also, check whether you have uninsured motorist coverage (UM), under-insured motorist coverage (UIM), or personal injury protection (PIP).

Seek medical care:

Even if you think that your injuries and wounds are not dangerous, seek medical care at once. This is required, because Emergency Medical Treatment, ER, and doctor's books will for be asked by insurance firms and wanted in auto accident lawsuits. Be sure to follow up on any discharge advice you are given. Failure to do so can jeopardize your case. Save all receipts and bills.
Click to contact our Waxahachie Personal Injury Lawyers today
Dealing with Insurance Companies After a Car Accident
Insurance companies will always look out for their own interests. That's why it's important to have an experienced auto accident attorney on your side. Furthermore, insurance companies will generally seek to obtain the lowest possible settlement, so be sure to consult with a car accident lawyer to learn your rights.
Ways the Insurance Adjuster May Try to Minimize Your Payout
There are different approaches insurance adjusters can use to avoid paying a claim in full. One of these options involves offering a settlement to an injury victim immediately after the accident. Their hope is the injured party accepts the low offer before they have the chance to consult a lawyer.
Another approach the insurance adjusters can take is using a recorded statement to take your words out of context. For example, they could twist your words to make it seem like you accepted responsibility for the accident when you did not. They could then use the misrepresentation as an excuse to deny your claim.
When you hire our firm, you will not have to deal with insurance companies. We will advocate on your behalf and negotiate for a fair outcome.
Complete a Free Case Evaluation form now
Identifying Negligence in Waxahachie Car Accidents
In most cases involving a car accident, the person who has endured the injury typically depends on the conception of "neglect" to base the fault of another person or company.
The fundamental elements to establish negligence are as follows:
Obligation of duty: Every Waxahachie driver has a duty of care they must uphold to keep other drivers safe.

Infraction of that duty: Proving that the at-fault driver breached their duty of care can help you establish negligence.

The at-fault driver's negligence is what caused the accident: You can use evidence from the crash to show that the negligence of the other driver is what caused the wreck.

Damages: You must show that the damages you're suffering were caused by the accident. This can be done with medical records and invoices, for example.
To demonstrate financial obligation based on negligence, a complainant should prove without a doubt that the accused did something that a commonly responsible person practicing reasonable care wouldn't have performed.
Duty of Care in Car Accidents
For a petitioner, establishing a breach of care involves depicting that, activities done or not done by the accused couldn't meet the reasonable level of care under the situations. A motor vehicle driver has an obligation to control his or her vehicle with due care all the time, which means considering elements like traffic conditions, visibility, and weather.
This duty is owed to every person a driver shares the road with. This party includes not only other motorists but also motorcyclists, pedestrians, and even passengers in a driver's own vehicle. Establishing this duty of care in a car accident case is rarely an issue, as the driver's duty is clear.
Establishing Fault in Car Accidents
To recover compensation for your injuries, you must prove that another party was the cause of the car accident. When the obligation of care is demonstrated, the petitioner's job is to demonstrate precisely how the accused breached (or "violated") that measure of care. For example, fault can be based by:
Proving that the accused breached a traffic law (a report by a police officer may contain the findings);

By the testimonial of a spectator to the incident;

By the petitioner's own testimonial as to what came about; or

By analyzing proof at the scene of the accident.
You can use your medical records along with evidence relating to your loss of earning capacity, mental anguish, pain and suffering, and other damages that apply to your situation to prove that you deserve compensation. If the other driver was at-fault for causing the car accident, you should not have to pay for your costs on your own.
Clay Jenkins & Associates Can Seek Compensation for You After a Car Crash
Getting hurt in a car accident could lead to long-term emotional, physical, and financial complications. Your case could help address these issues by providing you with a monetary award for your injuries. This financial compensation won't undo the harm you sustained, but it could help ensure you have the support you need to move on with your life.
You do not have to pursue your personal injury case alone. Focus on getting your life back on track while our lawyers get to work for you. Reach out to Clay Jenkins & Associates for a free, no-obligation consultation with our team.
Call or text (972) 938-1234 or complete a Free Case Evaluation form