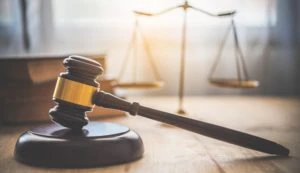 Product Liability Lawyers Waxahachie, TX – Ellis County
Whether you or a loved one is recovering from injuries in Waxahachie because of a product malfunction, our product liability attorneys at Clay Jenkins & Associates help you get the legal representation and compensation you deserve.
Our Waxahachie, TX, product liability attorneys can get to the bottom of your case and hold the right people accountable for your injuries. Multiple parties could be responsible for a defective product making its way to consumers, including the manufacturer of the product's parts, the assembling manufacturer, the wholesaler, or the retail store owner. We can review your legal options with you during a free consultation today.
For a free legal consultation with a product liability lawyer serving Waxahachie, call (972) 938-1234
How We Can Help You With a Waxahachie, TX, Product Liability Case
We believe consumers should be able to trust the products they buy, whether we find them in stores locally, online, or elsewhere in Texas and beyond. Some items for sale, however, are defective and dangerous, but unfortunately, that becomes known after someone suffers an injury or worse.
Our injury attorneys at Clay Jenkins & Associates can review the defective or dangerous accident concerning a product you or a loved one bought and determine if you can recover damages. When we take your case, our Waxahachie injury lawyer can:
Identify the product's defect and what caused it (the product's design, manufacturing, marketing, etc., could be where the defect occurred)

Identify liable parties and how their share of responsibility in the accident that harmed you (this could be the product's manufacturer, designer, marketer, distributor, retailer, or another entity)

Document your injuries and damages with supporting evidence (e.g., photos of the defective product, the accident scene or your injuries, witness testimony, expert witness testimony, police reports, and other documents)

Assess your damages and assign a value to your product liability case

Handle all communications, including all calls, emails, and written correspondence with the insurer
We will do everything to help you hold the appropriate parties accountable and rebuild your life after an accident with a defective or dangerous product.
Waxahachie Product Liability Lawyer Near Me (972) 938-1234
Damages You Can Pursue in a Texas Product Liability Case
Through the years, product liability attorneys from Clay Jenkins & Associates have represented consumers gravely injured by using defective products at home and the workplace.
Based on how the defective product has affected your or your loved one's life, you could collect various damages, such as:
Past and future medical bills

Pain and suffering

Lost income and benefits

Lost earning potential

Disfigurement

Funeral and burial costs if your loved one suffered fatal injuries after using a defective product
Click to contact our Waxahachie Personal Injury Lawyers today
We Can Work on Your Waxahachie Product Liability Case Without Retainer Fees
Your lawyer will gather case-supporting evidence to prove fault and your right to compensation. They will complete all these and other associated tasks for a contingency fee. This means you pay us no upfront costs or attorney's fees while we work on your case. If you recover compensation, our payment will come from a percentage of your award. We can review our payment arrangement with you during your free consultation.
Complete a Free Case Evaluation form now
What Is Strict Liability?
Most of the time, a personal injury lawsuit must show that the defendant's negligence is the primary cause of their injuries. However, that is not always the case if a defective product in Texas has hurt you; your product liability case only needs to meet a strict liability standard.
With the strict liability standard, you do not have to prove the manufacturer of the defective or dangerous product was negligent in creating a defective product. If you can show your injuries stem directly from a defective product, you could hold the manufacturer accountable. This is where our Waxahachie, TX, defective products lawyers near you can help. We can review your situation and advise you of your next steps in pursuing a case against the liable party.
There Are Different Types of Product Defects
Generally, three categories of defects could make a product dangerous. Each of these defects could serve as the basis for a personal injury lawsuit. They include:
Design Defects
A design is defective when the product is dangerous, even when produced without error. Design defects could be inherently flawed, or they could simply result from inadequate safety testing.
Manufacturing Defects
These defects could occur due to the lack of quality control standards or errors made during manufacturing. Any defect that occurs until the product reaches the consumer could be considered a manufacturing defect.
Failure to Warn
Some products are inherently dangerous. Others are risky if they are not used as directed. For that reason, a manufacturer must provide instructions for use and notice of any possible hazards. Failure to provide these notices or instructions could serve as the basis for a defective or dangerous product case.
Types of Waxahachie Product Liability Cases We Handle
There are countless products—for either consumer or industrial use—that could have dangerous defects. These defects can cause accidents, subject someone to harmful chemicals, or cause wounds by catching fire or exploding.
Some examples of the product liability cases our Waxahachie personal injury attorneys handle include:

Workplace products

Farm machinery and equipment

Seat belt failures

Sport utility vehicles or other vehicles

Gas tank explosions

Dangerous automobile design

Asbestos or other chemical substances

Aviation products

Products causing burns or explosions

Children's toys or furniture that cause injury or death

Household products

Vehicle rollovers
Let a Clay Jenkins & Associates Lawyer Pursue Compensation for Your Waxahachie Product Liability Case
A defective product can cause serious, life-altering injuries. If you have been harmed by a defective product, now is the time to act. Any delay could hurt your chances of recovering financial compensation. By pursuing your case quickly, you can hold the manufacturer accountable for their dangerous product.
Clay Jenkins & Associates is here to help you seek justice for your defective product injury. Our Waxahachie, TX, defective products lawyers understand the complexities of these cases, and we are ready to put your experience to work for you. Reach out to our firm today for a free consultation.
Call or text (972) 938-1234 or complete a Free Case Evaluation form