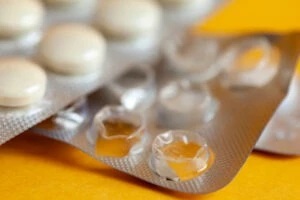 If you or a loved one developed cancer after taking the heartburn drug Zantac, you might be able to participate in a lawsuit against the drug manufacturer. You do not have to take on the multibillion-dollar pharmaceutical corporation on your own.
You can work on your case with a Waxahachie Zantac lawsuit lawyer from Clay Jenkins & Associates. If you're ready to explore your legal options for financial recovery, you can start with a free consultation with us today.
An Overview of Zantac Lawsuits
Thousands of Zantac plaintiffs have lawsuits pending in federal courts, and thousands also have submitted claims under the Zantac lawsuit registry. The lawsuits claim that brand-name Zantac (ranitidine) and some generic forms of the drug caused several cancers.
Zantac was a popular drug for decades for people with heartburn, acid reflux, and ulcers. The antacid works by decreasing the amount of acid the stomach produces. Lab testing revealed that, over time, Zantac degrades and breaks down into a carcinogen called NDMA.
In 2019, CNN reported that the U.S. Food and Drug Administration (FDA) issued a safety warning to the public about the potential risk of developing cancer from Zantac. Eventually, the drug was recalled and taken off store shelves.
Cancer and Zantac
Most Zantac lawsuits involve people who developed one or more of the five "Zantac cancers":
Liver cancer

Pancreatic cancer

Esophageal cancer

Bladder cancer

Stomach cancer
Zantac is also linked to other cancers, but additional studies will need to focus on those lethal diseases and the known carcinogen.
For a free legal consultation with a zantac lawyer serving Waxahachie, call (972) 938-1234
Recoverable Damages in Zantac Lawsuits
Plaintiffs in Zantac litigation are seeking compensation for the harm they suffered because of the carcinogen-contaminated drug. The lawsuits ask the court to award monetary damages in multiple categories, including:
Medical Expenses
Awards would compensate plaintiffs for the medical costs to treat damage related to Zantac use and all related expenses. These costs will be essential to a lawsuit against the drug manufacturer. However, the underlying medical condition for which the person took Zantac is unlikely to receive compensation.
Still, the expense of treatment for cancer can be substantial. Also, the cost of medical monitoring for these types of cancer can be an eligible medical expense.
Lost Income
When a person undergoes cancer treatment, they are often too sick and miserable to work at the same level as before they developed cancer. Sometimes, a person must take a break from working while undergoing cancer treatment. Missing paychecks and receiving less income can be a part of a person's claim.
Pain and Suffering
Anyone who has seen a person go through cancer treatment knows that surgery, chemotherapy, radiation, and other medical interventions can cause physical pain and emotional distress. These monetary damages are in addition to damages that pay your medical expenses.
Loss of Enjoyment of Life
A cancer diagnosis can be a death sentence. At the very least, the cancer patient has the specter of possible future outbreaks of cancer hanging over their head night and day, even if they go into remission.
Knowing that you likely have a shorter life span than you previously thought because you took a medication can decrease your enjoyment of life. Our Waxahachie product liability attorneys can seek damages to help compensate for this loss.
Disfigurement
A cancer patient can experience disfigurement from extensive surgical scars and other medical procedures.
Wrongful Death
If your close relative died from Zantac-related cancer and would have been able to sue the drugmaker, our Waxahachie wrongful death lawyers could pursue additional compensation for the family.
Punitive Damages
Sometimes, courts award punitive damages if they find the defendant was grossly negligent or acted with malice or reckless disregard for others. In that case, it could award plaintiffs punitive damages in addition to the other awards.
Waxahachie Zantac Lawyer Near Me (972) 938-1234
What Our Zantac Lawyers Must Prove to Win Your Waxahachie Injury Case
We must prove you had substantial exposure to Zantac or one of the generic forms of the heartburn drug and that the carcinogen that contaminated this drug caused you to develop a cancer linked to the medication. Also, you must take legal action before the filing deadline expires.
You want to talk to a Waxahachie Zantac lawyer from our firm about whether your case qualifies you to participate in the litigation and if you still have time to file your claim. Statute of limitations issues can be complicated; you do not want to try to figure out this legal issue on your own.
We can advise you on your case's timeline and deadlines once we learn more about your situation. Once you become our client, we can file your case on time, giving you one less thing to worry about.
Click to contact our Waxahachie Product Liability Lawyers today
FDA's Warnings About Zantac Use
On April 1, 2020, the FDA issued a news release requesting manufacturers to immediately remove all drugs containing ranitidine from the market, whether they were sold over the counter or by prescription. The FDA warning was based on the FDA's ongoing investigation of the contaminant NDMA (N-Nitrosodimethylamine).
The news release revealed that NDMA levels can increase over time, particularly when the heartburn drug is stored in areas with high temperatures. As of April 1, 2020, the FDA announced that products containing ranitidine would no longer be available in the United States either by prescription or over-the-counter.
In the announcement, the FDA stated that NDMA is a probable human carcinogen. Sustained high levels of exposure to the chemical could increase the risk of cancer. Also, the FDA advised consumers to stop taking any of the affected medications and dispose of them appropriately.
Complete a Free Case Evaluation form now
Get Started on Your Waxahachie Zantac Case Today
A lawyer from Clay Jenkins and Associates could help you with your Zantac case. Just reach out to us for your initial consultation. There will be no charge for the initial consultation and no obligation.
If we take your Zantac case, you will not have to pay us upfront legal fees. Our attorney fees will get paid as a percentage of the settlement or court award. If you do not win, you will not owe us any money for legal fees.
Call or text (972) 938-1234 or complete a Free Case Evaluation form