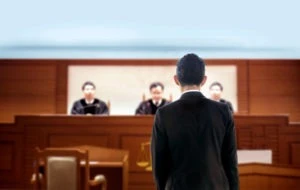 Clay Jenkins & Associates can proudly attest to having many years of handling noteworthy domain law cases for landowners in Dallas and Ellis County in Texas. Our very own attorney Clay Jenkins got his start in the industry by providing condemnation services to landowners from all around Texas. You deserve to receive the full value for your private property, and he has the expertise to at least steer you in the right direction.
Clay Jenkins & Associates holds over 66 years of service, with many more to come. You will get the most out of our legal condemnation services as our Waxahachie condemnation complex litigation attorneys will draw from more than half a century of experience as they work toward a favorable outcome for your case. You can learn more about how we can help during a consultation.
What Can Trigger Condemnation Litigation Over a Waxahachie, TX, Property?
Complex condemnation litigation typically stems from the government's attempt to seize private property using eminent domain. This process typically starts when a property owner receives a formal notice in the mail. This letter will spell out that a government-affiliated entity intends to purchase the property for public use and other legal requirements. Landowners have legal protection, as the Texas Landowner's Bill of Rights outlines.
Once a survey is completed, the taker will make a formal offer to purchase the property. At this point, the owner has the right to accept the offer or refuse it. In many cases, this leads to negotiations that ultimately result in an agreed sale price. Not everyone agrees, however.
Refusal of Offer
If the property owner refuses all offers to purchase the property, the taker can file a condemnation lawsuit. These lawsuits are unique in many ways, as the court will appoint three local property owners to serve as special commissioners during the condemnation case. The special commissioners will review evidence from both sides before reaching a determination on the value of the property.
The special commissioner's decision is not always final. The property owner or the taker can reject the special commissioner's decision and appeal. The trial court hears all appeals, which proceed like a standard civil lawsuit.
For a free legal consultation with a condemnation complex litigation lawyer serving Waxahachie, call (972) 938-1234
How do Special Commissioners Calculate My Damages?
When the special commissioners hear a condemnation case, they do not reach a final value based on guesswork or speculation. When it comes to assessing damages, these commissioners must consider an array of evidence. The ultimate goal is to provide the property owner with damages that equal the fair market value of the property at the time of the hearing.
Commissioners are bound by a standard known as the "highest and best use." In other words, they must place a value on real property based on this most it could be worth depending on how it could be used. When reaching this determination, the commissioners must consider a few factors.
Valuing Property
First and foremost, the commissioners will look at the value of the property itself. There could be a dispute over this baseline value, with both sides relying on the advice of opposing realtors. Commissioners must also consider any injury the property owner suffers. Finally, the commissioners must also take into account how the property will be used in the future after the condemnation process has concluded.
Not all condemnation cases involve full tracts of land. In some cases, only a portion of a tract of land will be condemned. This can make determining the damages to the original property owner difficult. The commissioners must take into account whether the loss of a portion of a tract of land will eliminate the value of the full tract.
Waxahachie Condemnation Complex Litigation Lawyer Near Me (972) 938-1234
How Our Waxahachie Condemnation Complex Litigation Lawyers Can Help
If your Waxahachie property is at risk of being condemned, we encourage you to reach out to us as soon as possible, ideally as soon as you learn that plans are underway to acquire your property. These cases can be complex and difficult to follow without knowledgeable eminent domain lawyers on your side. The Waxahachie condemnation complex litigation lawyers at our firm can explain how the process works, help you navigate it, and develop a strategy that can lead to a favorable outcome. We may be able to challenge attempts to take your private property and review the condemning agency's actions.
We will walk you through the stages of an eminent domain case and advise you during the pre-condemnation planning stage. We can analyze your situation in Waxahachie, including whether the agency followed all eminent domain procedures properly, and advise you of your rights and how we can protect them. You can also ask any questions you have and address your concerns. We will also work diligently to answer them and explain all possible outcomes in your case.
Our Waxahachie eminent domain attorneys can also review your situation for:
If you are entitled to fair compensation when your property is seized by eminent domain

If you are entitled to relocation benefits if your property is acquired for public projects, such as moving expenses and help with finding another replacement site

If the condemning agency offered you fair compensation for your land before seeking a petition for condemnation
Click to contact our Waxahachie Personal Injury Lawyers today
Our Waxahachie Condemnation Complex Litigation Lawyers Can Assess Your Risk and Cost
Multiple financial disputes can arise between any multi-owner business, and it's our responsibility to lay these to rest. Our team serving the Waxahachie area will work closely with you to decide how to take on negotiation agreements, arbitration settlements, and litigation judgments. Together, we will decide the appropriate risks and assessments for your company.
Our firm successfully represents companies from family-owned small businesses to Fortune 500 companies. Put this fact to the test when you have us tackle your complex litigation case. Reach out to us as soon as possible to allow us to review your case and advise you of your options.
Call or text (972) 938-1234 or complete a Free Case Evaluation form