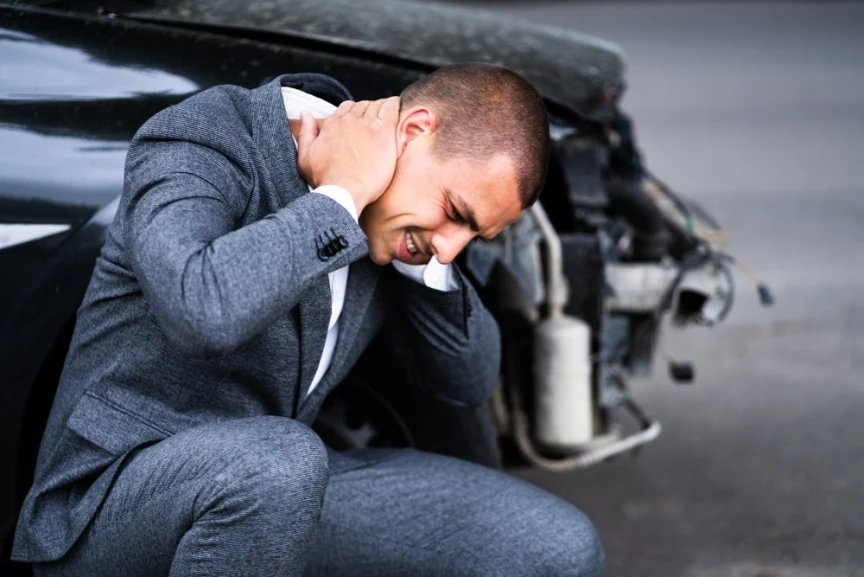 A car accident is a traumatic experience that can affect your life for years to come. According to the Texas Department of Transportation, more than 200,000 people are injured annually in Texas car crashes, and over 14,000 of those individuals are seriously injured. Approximately 3,700 people are killed each year in Texas accidents. 
If you have been injured in a car crash, you may wonder whether you can claim compensation for your injuries in an insurance or personal injury claim. In this guide, we provide detailed information about the types of injuries you can experience in a car crash, how they can affect you, and whether you can seek compensation for those injuries.
Common Car Accident Injuries
Car accidents range in severity from mild rear-end crashes to high-speed collisions. It is no surprise, therefore, that car accident victims experience a broad range of injuries. Common injuries reported in motor vehicle crashes include:
Neck and back pain, whiplash, spinal cord injury
Scratches, cuts, and scrapes
Eye and face injuries
Severe head trauma
Broken bones
Soft tissue damage
Internal injuries and organ damage
Full or partial paralysis
Death
Preexisting Conditions Can Affect Your Texas Car Accident Claim
If you were previously injured in a separate incident, it can change the way you file your injury claim. In many situations, the insurance company will try to claim that your preexisting condition makes you ineligible to file for an injury claim.
However, Texas law allows you to seek compensation for your injuries regardless of preexisting conditions. If you have a preexisting condition that is worse after the accident, you may be able to file a claim for the difficulties you endured as a result.
Car Accident Injuries Are Not Always Physical
In addition to the above, you can suffer a variety of non-physical injuries from a vehicle accident, including:
Post-traumatic stress disorder (PTSD)
Pain and suffering
Emotional distress
Mental anguish
Property damage
Financial difficulties
Any losses you experience because of a car accident are considered injuries in a legal sense. This means you can file a claim against the at-fault party for all the losses you sustained as a result of the accident, including financial, physical, and psychological damages.
For a free legal consultation, call (972) 938-1234
Car Accident Injuries Can Have Long-Term Consequences
Car accidents can cause long-term problems that affect injury victims for years to come. Even seemingly minor accidents can result in whiplash, spinal compression, loss of work, and medical bills. More severe injuries may require years of physical therapy and rehabilitation. Sometimes the victim can suffer life-altering injuries that require a wheelchair, walker, prosthetic, or other medical equipment. In the worst-case scenario, you may lose a loved one in a car accident.
If you or a loved one are injured in a car accident because of someone else's actions, you should not have to spend the rest of your life paying for the losses they caused. A car accident attorney familiar with Texas laws can help you determine the at-fault party and seek compensation for your injuries. 
If you lost a loved one in a car accident that was someone else's fault, a wrongful death attorney can help you seek justice for your loved one.
Common Causes of Injury in Car Accidents
With millions of people traveling Texas roadways every day, car accidents can happen to even the most careful drivers. According to the NHTSA, 45% of traffic fatalities can be ascribed to the following behaviors:
Speeding
Not wearing a seat belt
Alcohol or drug impairment
Other causes of severe injury or fatality in vehicle collisions include running traffic signals, distracted driving, night driving, poor road conditions, and inclement weather.
Determining Fault in a Texas Car Accident
Texas laws calculate injury settlements in car accidents based on the amount that each person contributed to the crash. Your lawyer will examine evidence from the accident including photos, medical records, witness statements, and video footage in order to establish fault and help you obtain the settlement you deserve for your losses.
Click to contact our personal injury lawyers today
Maximize Your Settlement With a Texas Car Accident Lawyer
An accident attorney can help you compile the evidence you need to support your injury claim after a car accident. In order to obtain compensation, you must prove:
Another party was wholly or partially at fault in the accident
The resulting accident caused your injury
You suffered losses related to the injuries you sustained in the accident
Since vehicle insurance companies try to reduce the amount they have to pay for any claim, they will often use Texas proportionate responsibility laws as an excuse to reduce your settlement amount. They may say that you are partially or even wholly to blame, even if the accident was not your fault. It is therefore critical to have an attorney on your side who will confidently defend your legal rights against insurance companies and before the Court. 
Your time is limited, however. You have only two years from the time of injury to pursue legal action per Texas Civil Practice and Remedies Code § 16.003.
Complete a Free Case Evaluation form now
Contact Clay Jenkins & Associates to Discuss Your Injury Claim
If you have been injured or lost a loved one in a car accident, the Texas injury attorneys at Clay Jenkins & Associates can help you seek justice and fair compensation for your losses.
Reach out to our car accident lawyers today for a free consultation, and let us help you seek the compensation you deserve.
Call or text (972) 938-1234 or complete a Free Case Evaluation form