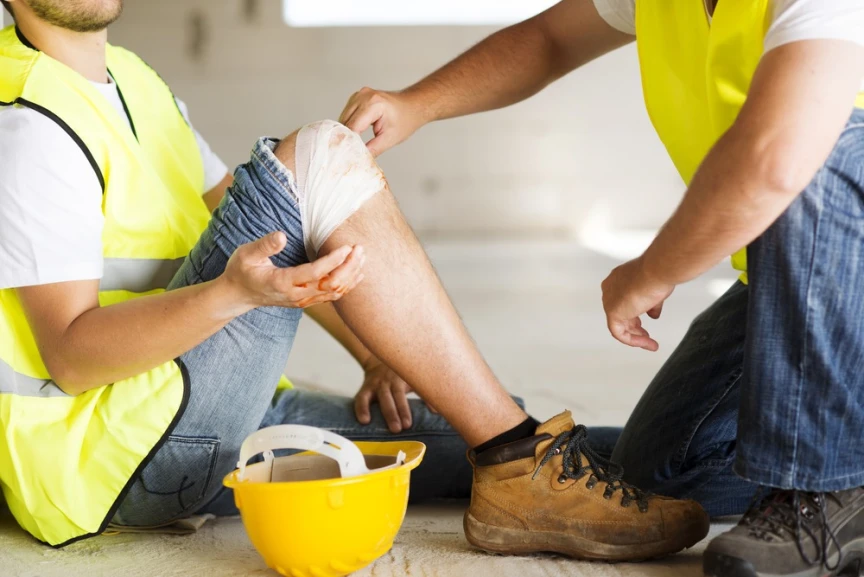 Personal injury cases can be initiated when an individual's actions cause injuries inflicted on another. Accident victims can incur various damages, including lost income, hospital bills, pain and suffering, emotional anguish, disability, and disfigurement. They may also experience a loss of once-enjoyed activities and overall quality of life. Personal injury claims allow victims to seek compensation for these damages and help them recover from their losses.
Specific personal injury settlement amounts are unavailable because of the need for confidentiality, ongoing medical treatment, and permanent disability care. However, generally speaking, the more catastrophic and long-lasting an injury is, the higher the settlement might be. Our personal injury attorneys can help you determine how much your claim may be worth and pursue restitution on your behalf.
Most Severe Injuries Leading to Highest Settlement Amounts
The following is a list of personal injury cases often considered to be the most catastrophic, and therefore, victims are usually awarded exceptionally high settlement amounts:
For a free legal consultation, call (972) 938-1234
Traumatic Brain Injuries
Traumatic brain injuries (TBIs) can occur when a person experiences an abrupt blow, jolt, or penetrating injury to the head. According to John Hopkins Medicine, TBIs are among the most common causes of disability and fatality in adults. In addition, people commonly sustain TBIs from falls, firearm-related injuries, motor vehicle accidents, and assaults.
TBIs can be severe and costly, and a person who sustains a moderate or severe TBI may require intensive, ongoing care to help recover. As of 2015, it was estimated that more than 5 million Americans were living with TBI-related disabilities with an annual cost of approximately $60–76.5 billion, according to Photomedicine and Laser Surgery.
Neck and Spinal Cord Injuries
Common causes of neck and spinal injuries include falls, car collisions, sports mishaps, assaults, and various catastrophic accidents. Severe injuries high on the spinal cord, such as neck fractures, can cause paralysis in most of the body and affect all limbs (quadriplegia). In addition, a lower spine injury may cause paralysis affecting the legs and lower body (paraplegia).
According to the National Spinal Cord Injury Statistical Center (NSCISC), the estimated lifetime costs of a spinal cord injury at age 25, excluding lost income, range from $2,494,338 to $5,100,941 for paraplegia and high quadriplegia, respectively.
Click to contact our personal injury lawyers today
Traumatic Amputation
A traumatic amputation can involve any extremity or body part, including fingers, hands, arms, toes, feet, and legs. Some of the most common causes of accidental traumatic amputation injuries include car collisions, workplace accidents, electrocutions, and mishaps with firearms and explosives.
According to peer-reviewed research published in 2007, the projected lifetime healthcare costs for patients who had undergone amputation for a unilateral limb-threatening lower-extremity injury was $509,275.
Complete a Free Case Evaluation form now
Internal Organ Damage and Bleeding
Severe internal organ damage is often the result of auto accidents and usually requires emergency medical care, hospitalization, surgery, and continuous rehab and therapy. For example, a car crash that delivers a powerful blow to the chest can result in a broken sternum and ribs and a collapsed lung. Blunt force trauma can also result in injuries to the heart, such as aortic dissection and bleeding, which are often fatal.
Catastrophic accidents and surgical malpractice can cause extensive damage to major digestive organs such as the liver, stomach, intestines, kidneys, and others. These injuries can be extremely severe, require an extended recovery, and merit financial awards into the hundreds of thousands in a successful personal injury claim.
Severe Burns
Severe third- and fourth-degree burns related to fires and explosions are often caused by car wrecks, workplace hazards, electrical and chemical accidents, and scalding water or pipes. Many people who sustain these burns are left permanently scarred and disfigured and require prolonged and extensive corrective surgery to repair the damage.
Burn victims may also need ongoing psychotherapy to surmount the social and emotional effects caused by their enduring pain, suffering, disfigurement, and everyday challenges. These losses, although subjective, can be highly traumatic and should be monetized for inclusion in any settlement or verdict in which compensation is to be awarded to the victim.
Blindness
Blindness in one or sometimes both eyes can occur when a person suffers blunt force trauma to the face, such as being hit by an airbag or steering wheel in a car accident. Furthermore, flying objects, such as glass, can puncture the eye.
Eye injuries caused by accidents can include orbital bone fractures, orbital ruptures, retinal tears and detachments, and eye lacerations. Although sometimes surgical interventions can salvage some vision, these injuries often lead to permanent eye disabilities or blindness. These and other life-altering effects impacting the victim's ability to engage in everyday activities may warrant steep compensation to cover a person's many vision-related losses.
Consult with Our Personal Injury Law Firm About Your Case Today
At Clay Jenkins & Associates, each client's case is handled by a team of legal professionals with substantial experience in personal injury law. As a result, we have recovered tens of millions of dollars in net recoveries for our clients, and we will strive to secure you the compensation you are entitled to. Contact us today for a free initial consultation.
Call or text (972) 938-1234 or complete a Free Case Evaluation form