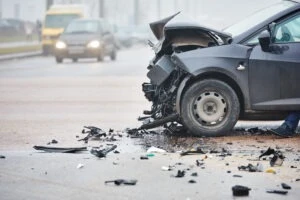 WHAT TO DO AFTER A CAR ACCIDENT
Even if you think you have not been injured, take these steps. Serious injuries can show up days or even weeks later. If you can't act immediately, call a friend or family member to take these steps for you or ask for help from someone at the scene.
Call For Help
Immediately report the accident. Let the 911 dispatcher know if you have been hurt.
When the police arrive, tell the police about your injuries. Do not discuss the accident or "fault" for the accident with anyone other than the police.
Take Pictures of the Scene of the Accident
Use your cell phone to take pictures (and video) of the scene of the accident and the vehicles involved in the accident. Take pictures from multiple angles and also take pictures of the inside of your vehicle. Photograph your injuries.
Gather Information
Get the contact information, insurance, license plate and drivers' license information of anyone else involved in the car accident. Get the names and contact information of any witnesses. Also, check whether you have uninsured motorist coverage (UM), underinsured motorist coverage (UIM) or personal injury protection (PIP).
Seek Medical Attention
For a free legal consultation, call (972) 938-1234
Even if you think that your injuries are not serious, immediately seek medical attention. Do this because EMT, emergency room and doctor's records will be required by insurance companies and needed in auto accident lawsuits. Be sure to follow up on any discharge advice you are given. Failure to do so can jeopardize your case. Save all receipts and bills.
Call or text (972) 938-1234 or complete a Free Case Evaluation form