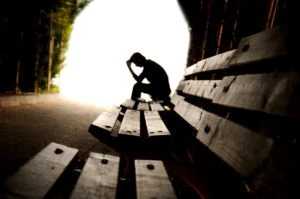 To understand how pain and suffering is determined in Texas, you must first know the difference between this and other types of damages. Unlike medical expenses and lost wages, pain and suffering does not have an easily definable monetary value. Therefore, you must assign a fair value to these damages based on factors other than cost. Doing so isn't easy, as not everyone values pain and suffering in the same way.
For this reason, personal injury attorneys have developed different methods for estimating pain and suffering on behalf of clients. Some methods are based on the number of days spent recovering, while others are based on the amount of monetary damages suffered. When you work with a personal injury lawyer, you'll learn the specific method they use, how details of your case will affect this calculation and the potential value of your overall settlement or court award.
What Is Pain and Suffering in This Context?
"Pain and suffering" refers to the non-economic harm a victim suffers in a personal injury case. While it can specifically refer to the physical pain and psychological suffering endured, it can also refer to similar damages. For example, it could include:
Acute and chronic physical pain caused by the injuries
Lasting injuries and impairments or scarring
Psychological pain, including acute mental anguish or emotional distress
Post-traumatic stress disorder (PTSD), anxiety, depression, and other mental health concerns that occur because of the incident
Reduced quality of life or loss of enjoyment
Loss of consortium for the spouse
While there are no direct monetary losses associated with these damages, they must have a monetary value assigned to them for a payout to occur. In theory, there are many factors that could play a role in how much is recovered for "pain and suffering," including:
The type of injuries suffered
How severe the injuries were
The required care and support
How the injuries will affect the victim's life in the future
How the injuries and lasting impairments affect the rest of the family
The victim's health, income, and other details
For a free legal consultation, call (972) 938-1234
How Can You Put a Price on Intangible Damages?
Personal injury cases in Texas often use a multiplier method to determine the value of pain and suffering and other intangible damages. This works by taking the value of the victim's economic damages and multiplying it by a number between one and five. The more severe the injuries, the higher the multiplier.
For example, a car accident victim who suffers a broken arm, requires a cast, and is limited in their activities for six weeks might have their economic losses multiplied by one or two. If the same victim in the same accident suffered a spinal cord injury and is now paralyzed from the chest down, the multiplier might be a four or five.
Note that this is one of many potential methods for determining pain and suffering damages in Texas. Your attorney may use a different method depending on your case.
Determining the Value of Economic Damages
Because of the way the multiplier method works, it is essential to identify and include all possible economic losses when valuing a personal injury case. Your attorney will help you with this process. They may gather evidence that includes:
Your medical bills
Receipts for related expenses
Previous paychecks and records of missed work
Documentation of your limited activities
Your relevant medical records
Receipts or estimates for personal property damages
Expert witness input for a better understanding of your prognosis and future treatment and care expenses
Are There Limits on Pain and Suffering Damages?
Texas does limit the amount of intangible damages recovered in one type of case: medical malpractice. The limit is outlined in the Texas Medical Malpractice and Tort Reform Act of 2003. This cap is stated as $250,000, and claims with multiple defendants have a cap of $500,000. However, the cap moves with inflation, so the actual maximum in your case could be different. 
Click to contact our personal injury lawyers today
What Role does a Personal Injury Lawyer Play in These Cases?
Your attorney may argue for the use of a larger multiplier or the per diem method to calculate your pain and suffering damages if this might be more advantageous in your case. In addition, they will work to identify as many economic expenses and losses as possible, since this could affect the compensation that you receive.
Lastly, your legal team will handle the entire claims process from start to finish. They will:
Develop the case
Gather evidence
Calculate a fair settlement value
Demand compensation
Manage negotiations
They will also prepare and file a lawsuit if necessary to pursue the money you deserve based on what happened to you. They can represent your best interests from start to finish.
Complete a Free Case Evaluation form now
Speak to a Team Member From Clay Jenkins & Associates for Free Today
At Clay Jenkins & Associates, we help those who suffered injuries in a Texas accident or who lost someone in one of these incidents. We will discuss your case, legal options, and our services with you today for free. We also work based on contingency fees, so you will not need to pay anything upfront.
Connect with us today to learn more during a free consultation.
Call or text (972) 938-1234 or complete a Free Case Evaluation form