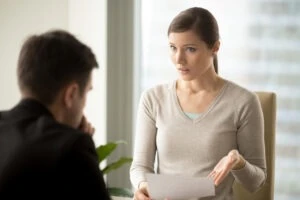 A non-subscriber employer chooses not to purchase workers' compensation insurance. Instead, these employers place financial liability for their employees' work-related injuries upon themselves (or upon third parties responsible for the injuries).
You may sue a non-subscriber employer for a work-related injury, particularly if their negligence contributed to your injury. A Waxahachie workers' compensation lawyer from our firm will evaluate your options for seeking compensation after a job injury and lead any necessary lawsuit for you.
Non-Subscriber Employers Accept Financial Liability for Employee Injuries
When an employer purchases workers' compensation insurance, they access several benefits. An insured employer (or subscriber employer) knows that:
When an employee suffers a work-related injury or illness, workers' compensation insurance will cover medical bills, some portion of lost wages, and certain other losses.

They are largely protected from lawsuits filed by injured employees.
However, workers' compensation insurance costs money, and some employees would rather avoid paying premiums for workers' compensation coverage. Therefore, non-subscriber employers simply go without insurance coverage for their employees.
The decision for non-subscriber employers not to purchase workers' comp insurance is financially risky because:
They Knowingly Go Without Insurance
Insurance exists for a reason. Whether it is health insurance, automobile insurance, or workers' compensation insurance, an insurance policy protects the policyholder financially.
In the simplest terms, in non-subscriber cases, employers are uninsured by choice. When an employee suffers a work-related injury or illness, an uninsured employer may face immense financial liability—particularly if the employee can prove the employer's negligence contributed to the injury.
They Lose the Right to Certain Legal Defenses
The Texas Department of Insurance (TDI) explains that an employer cannot avoid financial liability for a workplace injury by claiming that:
The employee caused their own injury or illness through negligent behavior (like horsing around with another employer)

Another negligent employee caused the injured employee's health condition

The employee accepted the danger of the job or task and, therefore, is solely responsible for any resulting harm (including an injury)
These are arguments that may apply if an employer has workers' compensation insurance. For example, an employer's insurer might not have to pay medical costs for an employee who broke a bone while engaged in horseplay with another employee.
When an employer chooses to be a non-subscriber, they forfeit these defenses. Instead, they are broadly liable for any harm that befalls their employees while on the clock.
They Lose Protections from Lawsuits That Workers' Compensation Insurance Provides
One of the key benefits of purchasing workers' compensation insurance is protection from employee lawsuits. With very few exceptions, an injured or sick employee cannot sue an employer who has workers' comp insurance.
An employer without workers' compensation insurance has no such protection. This means that you may sue your employer on a variety of grounds, which may include:
Hazards in the workplace (such as slipping hazards, burn hazards, and fall hazards)

Improper or insufficient training

Failure to warn you about the dangers of a job or task

Failure to hire other qualified employees (as an unqualified coworker could put your health at risk)

Failure to monitor the workplace
Our Texas premises liability lawyers know what a safe workplace looks like. If your employer fails to ensure a hazard-free workplace, they may be financially liable for your work-related injury or illness.
For a free legal consultation, call (972) 938-1234
What Injured Workers Must Know About Non-Subscriber Employers
If your employer (or former employer) chooses not to purchase workers' compensation insurance, they may have an obligation to personally cover your damages. As the injured employee of a non-subscriber employer, you should know that:
You Are Not Entitled to Workers' Compensation Benefits
If your employer is a non-subscriber, you cannot pursue workers' compensation benefits—your employer chose not to provide them. Therefore, your only option for seeking compensation may be to sue liable parties. You may seek awards for current medical expenses as well as ongoing medical care. A personal injury attorney can help you take legal action.
You Can Sue Those Who Are Liable for Your Injuries
You may file a lawsuit against anyone who is liable for your damages. In developing your case strategy, we will determine:
Who created the conditions that led to your injury or illness

Whether one or more parties are liable for your injury or illness

Whether it makes financial sense to sue certain liable parties
Your employer may have been negligent in causing your injury or illness. Or, a third party may have caused your injury or illness (perhaps via a faulty product). We will gather all relevant information and advise you who to sue.
You Can Seek Compensation for All of Your Damages
You may pursue compensation for all of your damages, which may include:
Lost income

Diminished earning power (if you return to work but earn less than you did pre-injury)

Pain and suffering

Treatment for pain and suffering

Medical bills

Any other economic or non-economic damages
Our Texas wrongful death lawyers also represent those who have lost a loved one in work-related conditions. Anyone who suffers because of a work-related accident deserves justice, and we intend to deliver justice for you.
Your Health Should Be the Priority
We encourage victims of work-related injuries and illnesses to prioritize their health. Allow our team to fight for a settlement or jury award while you rest and recover.
How a Personal Injury Lawyer from Our Team Will Fight for Your Financial Recovery
Your lawyer and the rest of our legal team will manage every aspect of your case, including:
Securing evidence of negligence (whether by your employer or a third party)

Documenting and calculating your damages

Negotiating a settlement or taking your case to trial

Handling all case-related communications, paperwork, and appearances
Our team will protect you, advise you, and use all of our resources to pursue your financial recovery.
Click to contact our personal injury lawyers today
Call Clay Jenkins & Associates Today for Help With Your Workers' Compensation Claim
You will pay Clay Jenkins & Associates no upfront fee. We will pay all case-related costs, and your Texas work injury lawyer will only receive a fee if you get paid. You face no additional financial stress when you hire a lawyer from our team.
Call Clay Jenkins & Associates today for your free consultation. Do not wait any longer, as we likely face a deadline for filing your case.
Call or text (972) 938-1234 or complete a Free Case Evaluation form