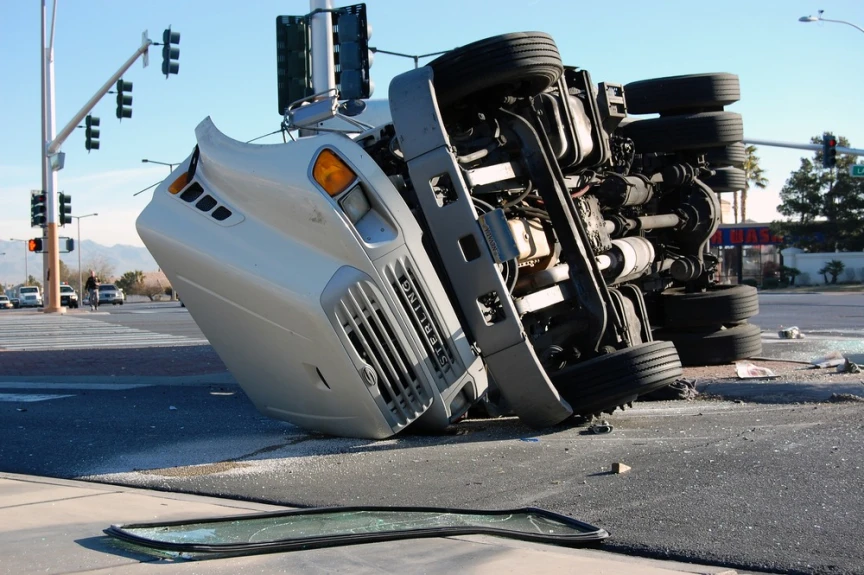 A truck accident can be far more dangerous and devastating than your everyday car wreck. Therefore, it's not surprising that the jury award or damage settlement you can collect after a truck accident usually exceeds what you might expect from a car accident. If you or a loved one has been injured in a truck accident in Texas, you likely want to learn how much compensation you might be entitled to. 
Injuries from a collision with a semi-truck or other heavy-duty vehicle can leave you with tens of thousands—if not hundreds of thousands—of dollars in medical bills. Add to that any additional costs resulting from your injuries (and there are certain to be many), and it's easy to see why money is a big concern. We'll explain some things that affect your damage settlement in a semi-truck accident case and what to expect.
Understanding Damages in a Truck Accident Case
Firstly, it's important to understand that monetary settlements differ from case to case. The term "damages" refers to the money you receive as compensation from the liable party in the accident. The amount of damages you receive will depend on the particulars of your case.
In general, every state allows victims of personal injury cases to recoup both economic damages (also called special damages) and non-economic damages (also called general damages) from the party that caused their injury.
The types and costs of your damages will impact your settlement or award in a truck accident claim or lawsuit.
Economic Damages are Monetary Expenses
Economic damages cover any financial losses due to your accident. When calculating economic damages, your personal injury attorney will simply add up all your truck accident-related expenses using your bills and receipts. Economic damages may include the cost of:
Medical bills
Physical therapy
Occupational therapy
Loss of income
Reduced earning ability
Assistive devices and technology
Home or car modifications for accessibility
Replacement services (for tasks you can no longer perform)
Mental health therapy
Repairing or replacing your vehicle
Other essential accident-related costs
Non-Economic Damages Include Pain and Suffering
Non-economic damages are less straightforward. They come from the intangibles of your case—the things that money doesn't directly impact, yet they can impact your life the most. Non-economic damages are designed to compensate you for the losses you've suffered that are not related to money. They may cover the presumed cost of things like:
Chronic or severe pain
Traumatic brain injury (TBI)
Broken bones or fractures
Herniated discs
Nerve damage and paralysis
Psychological disorders (e.g., PTSD)
Grief
Fear
Depression or anxiety
Emotional distress
Lost quality of life
Diminished enjoyment of activities
The costs of your non-financial losses will be determined after your accident lawyer has determined their impact on your life. This may come by hiring specialists in medicine, psychology, mental health, or finances and looking at the changes in your daily life and family.
Additionally, your lawyer may use an evaluation of past settlements in similar cases. After the appropriate assessments are done and evidence is collected, a monetary value is assigned to all your non-monetary losses. Your total damages may be calculated using different methods.
Calculating Non-Economic Damages
Two of the methods often used by insurance companies are the per diem method and the multiplier method.
The per diem method uses the costs of your economic damages per a given unit of time (a day, week, month, etc.) and then multiplies that by the total number of that unit of time you are likely to suffer or live beyond the accident. For example, if your injuries cost you $11,000 a year and your life expectancy is another 40 years, your non-economic damages could be estimated at $440,000 (11,000 × 40).
The multiplier method involves multiplying your economic damages by a value representing the severity of your non-economic losses, generally ranging from one to five. The result is your total compensation.
For a free legal consultation, call (972) 938-1234
What Is the Average Settlement Amount in a Commercial Truck Accident?
There is no way to know the "average" settlement in truck accident cases, as each situation is unique. Even if you could know the average settlement amount, there is certainly no guarantee that you will receive it. Your settlement may be significantly less or significantly more than the "average," depending on your damages.
Clay Jenkins & Associates Will Work To Collect Fair Compensation in Your Truck Accident
If you suffered injuries in a truck accident in Texas, you may be entitled to compensation from the at-fault party. If negligence played a part in your accident, Clay Jenkins & Associates can help. Texas Civil Practice and Remedies Code § 16.003 limits the amount of time you have to file a personal injury lawsuit, so don't delay. 
A truck accident lawyer from our team will work to get you a fair damage settlement in your truck accident case. Contact us today for a free case evaluation. There's no obligation, and we don't charge you a fee unless we win your case.
Call or text (972) 938-1234 or complete a Free Case Evaluation form