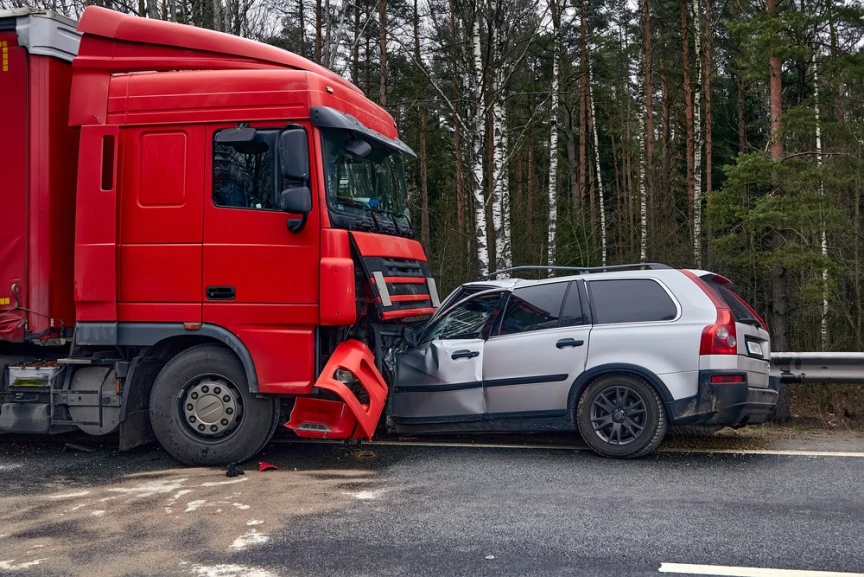 The amount of the average settlement for truck accidents in Texas is not available. Many settlement amounts are not made public, making an average figure impossible to calculate. In any case, each truck accident case is unique, and average figures would not be especially relevant to your case.
What Factors Determine the Value of a Truck Accident Settlement in Texas?
Several factors may determine the appropriate value of your settlement, including:
Who is liable for the accident: Per Texas Civil Practice and Remedies Code § 33.001, you may recover compensation even if you're partially responsible for a truck accident, as long as your portion of fault does not exceed 50%. If another person is completely at fault for your accident, they may be liable for all your damages.
The nature and severity of your injuries: The type of injuries you suffer and their seriousness will dictate the cost of many damages, like medical expenses. Serious injuries may also prevent you from earning an income and cause other damages.
The effectiveness of your case: How strong a case your attorney makes will affect your case's outcome. If an attorney is prepared, presents strong evidence, and makes convincing arguments, your financial recovery may reflect that.
No two truck accident cases are exactly alike. Every victim has unique losses, and it's an attorney's role to determine what your damages are.
For a free legal consultation, call (972) 938-1234
What Damages Are Recoverable in a Truck Accident Case in Texas?
Truck accidents can cause significant damages for the victims, as the Insurance Institute for Highway Safety (IIHS) explains. A truck accident resulting in serious injuries may cause you:
To miss work: If you cannot work for any period of time, you may lose income, earning power, productivity, bonuses, promotions, or even your job. You may also sacrifice the fulfillment of being employed or holding a certain position. 
To repair or replace your vehicle: If you were in your vehicle at the time of the truck accident, you'll likely need to repair or replace that vehicle. Your claim or lawsuit may cover all property repairs from your truck accident.
To experience pain and suffering: Truck accidents can cause various forms of pain and suffering, including mental anguish, psychological trauma, depression, anxiety, fear of riding in motor vehicles, lost sleep, lost quality of life, and other hardship. Your financial recovery may account for all such damages and treatment for your trauma.
To undergo significant medical treatment: You may need emergency care, surgery, hospitalization, and other medical care after your truck accident. We'll seek fair compensation for your medical expenses, which can be costly.
To become disabled: If you suffer a disabling injury, you may need medical equipment, a disability-friendly vehicle, a part- or full-time caregiver, and other services. You may also deserve complete replacement of your lost income.
To lose a loved one: If your loved one passed away in a truck accident, we'll seek coverage for funeral expenses, loss of consortium, pain and suffering, loss of financial support, and other damages.
The surest way to understand your recoverable damages is to speak with us. Our team will talk with you, review relevant evidence, and identify each recoverable damage in your case.
Should I Hire a Personal Injury Lawyer to Pursue a Truck Accident Settlement?
We generally advise that a truck accident victim hire a personal injury attorney. You may face immense pressure from an insurance company, another attorney, or others to settle your case quickly. Generally, these parties hope you'll accept a quick settlement instead of allowing a lawyer to fight for a fair settlement.
If you hire us to lead your truck accident case, we will:
Collect Evidence and Document Your Damages
Our team gathers and preserves useful evidence for our clients. Along with our investigators, we may obtain video footage, witness accounts, photographs of damage, expert testimony, and other evidence that benefits your case.
We will also document your damages, perhaps using:
Invoices for medical treatment
Your doctor's diagnosis of your injuries and recovery timelines
Proof that you've missed work and lost income
Counselors' diagnoses of your trauma
Bills for vehicle repairs
Any other documentation that shows your losses
We'll keep such evidence and documentation secure until settlement negotiations or trial.
Represent You in Settlement Negotiations
We may be able to settle your truck accident case. For many, this is the ideal outcome. Our team will negotiate tirelessly with liable parties, aiming to resolve your case as efficiently as possible.
If we need to go to trial for you, we won't hesitate.
Protect Your Rights at Every Turn
A lawyer must always protect their client. We will ensure that nobody infringes on your right to pursue fair compensation for your losses.
Click to contact our personal injury lawyers today
Call Clay Jenkins & Associates Today to Complete Your Free Consultation
Accidents involving trucks are particularly devastating, and you may not be in a position to handle a legal case right now. Let Clay Jenkins & Associates fight for your financial recovery.
Call the team at Clay Jenkins & Associates today to complete your free consultation. There are no obligations when you call. We will answer your questions and explain how to hire a lawyer from our firm.
Call or text (972) 938-1234 or complete a Free Case Evaluation form