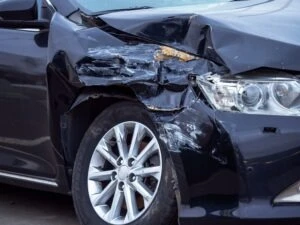 The population of Texas continues to grow, and that means that busy highways like Interstate 35 are getting more and more crowded. The state has enacted an aggressive safety program focusing on I-35, one of the state's busiest corridors, but is it working? What do the statistics on I-35 accidents say about the number of collisions that continue to happen on this lengthy highway?
Data from 2018 shows that there were more than 20,000 accidents along I-35 that year. These accidents resulted in many serious injuries and, in some cases, deaths. If you were hurt in one of these accidents, our car accident lawyer can explain your legal options.
Accidents on I-35
I-35 is one of the busiest corridors in Texas due to its central location. The part of this interstate that runs through Texas is 588 miles long and nearly half the state's population lives near it. At the same time, road work is common due to the state's need to keep up with growth and a rise in the number of travelers.
This can all be a recipe for tragedy. According to the Texas Department of Transportation, there were 20,401 traffic crashes along I-35 in Texas in 2018. These collisions were linked to 153 deaths and 471 serious injuries.
For a free legal consultation, call (972) 938-1234
Work Zone Accidents on I-35
The statistics concerning work zone accidents on I-35 are concerning as well, with 2,791 I-35 crashes occurring in work zones in 2018. These crashes resulted in 19 deaths and 59 serious injuries, along with plenty of minor injuries and a significant sum in property damages.
Work zones can mean more crowded lanes, sudden stops, and the presence of heavy equipment. The state is making efforts to curb dangerous driving behaviors that can lead to accidents by informing the public on how to navigate work zones safely. The Texas Department of Transportation has even launched a website, my35, that allows drivers to look up their routes in advance and prepare for potential road work.
How I-35 Compares to Other Interstate Highways
According to the studies presented by the Zebra, I-35 is the fifth most dangerous highway in the country. The location of this road near major cities like San Antonio and Dallas is an issue, as is the number of large, heavy trucks that can contribute to even more devastating motor vehicle accidents.
In 2019, 197 fatalities were reported over the full length of I-35, which stretches from Duluth, Minnesota to Laredo, Texas.
Click to contact our personal injury lawyers today
Common Causes of Accidents
The common causes of accidents seem to remain the same in any given year. Many collisions along I-35 and on other busy highways are caused by:
Driving under the influence of drugs or alcohol
Speeding
Distracted driving
Vehicle malfunctions
Improper lane change
If you or a loved one suffered injuries in an I-35 car accident due to someone's negligent behavior behind the wheel, you have legal options. You have the right to pursue compensation for your losses. Additionally, you do not have to accept the first settlement offer from an insurance company. It might not be your best path forward. An attorney familiar with car accident cases on I-35 can provide assistance and guidance.
Complete a Free Case Evaluation form now
If You Were Injured in a Car Accident, Your Time to Act Is Limited
After any I-35 collision where you or a loved one were injured due to another driver's negligence or actions, you should act quickly to hold them accountable for the damages that they caused.
Per Texas Civil Practice and Remedies Code § 16.003, car accident victims have just two years to begin pursuing a personal injury lawsuit. Do not miss your chance to seek compensation if you were injured in an accident on I-35.
What a Car Accident Lawyer Can Do for You
A car accident attorney can do many things to help you with your personal injury suit. If you or a loved one have suffered injuries in an accident on I-35, your attorney can:
File your case before the statute of limitations expires
Gather evidence needed to make your case
Handle communications on your behalf
Calculate fair compensation based on the unique circumstances of your case
Hold all liable parties accountable
Keep you updated on any progress in your case
If you are ready to move forward with a personal injury case, you should learn more about how a car accident attorney can assist you.
Learn More About Your Legal Options After an I-35 Car Accident
If you believe that you have a case after an accident on Interstate 35, contact Clay Jenkins & Associates. We can offer you a free case consultation with no obligation.
Learn more about the potential value of your case and how we can help you exercise your legal options.
Call or text (972) 938-1234 or complete a Free Case Evaluation form