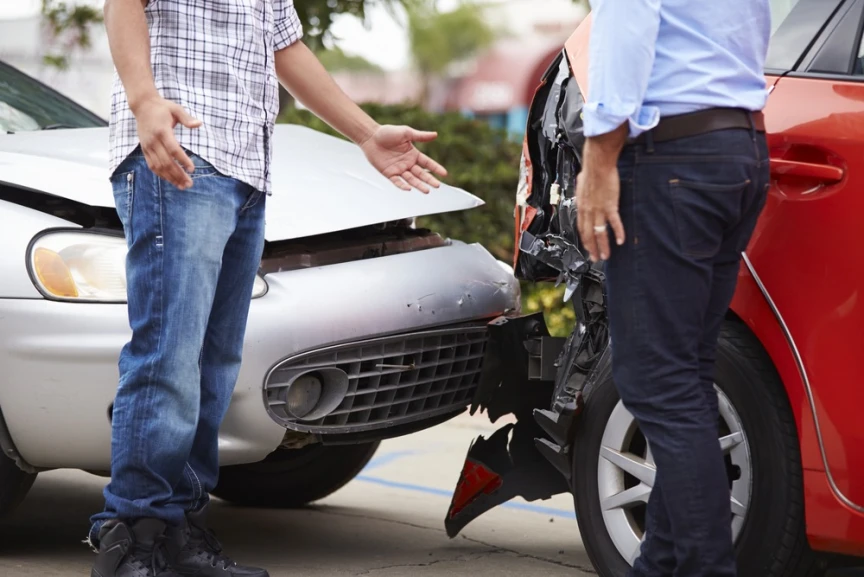 When you have been in a car accident, it can be difficult to determine how to move forward. If you suffered injuries or losses as a result of the accident, you may be able to seek compensation for those damages. However, not all accidents are worth the amount of time and money you could spend on the claim. This guide offers some useful tips for determining whether you have a valid car accident claim.
Factors That Indicate a Valid Car Accident Claim
If you are injured in a car accident in Texas, you may have a valid injury claim if any of the following are true:
If Someone Was Injured or Killed in the Crash
One of the primary indicators of a car accident claim's validity is whether someone was injured or died in the crash. Tragically, more than 14,000 people are seriously injured in Texas car accidents every year, and there are more than 3,500 traffic-related deaths annually. 
If you are injured in a car accident in Texas, you can file a civil claim against the at-fault party to recover damages. Texas Civil Practice and Remedies Code § 33 states that the individual filing the claim for damages must be less than 50% responsible for the accident. You must therefore be able to prove that the other party was mostly or wholly at-fault in the accident. 
In addition, Texas Civil Practice and Remedies Code § 71.002(b) allows immediate family members to to file a claim for the loss of a loved one. 
Time is of the essence as well. Per Texas Civil Practice and Remedies Code § 16.003, you have two years from the time of the accident to pursue legal action. This amount of time may change due to the circumstances of your case. It is best to have a lawyer look into your claim as soon as possible.
If the Police Filed a Crash Report
Texas police are required to file a crash report when a car accident results in the injury or death of an individual, or if the damage to property is more than $1,000. If the police are filing a report for your accident, there is a good chance that there is sufficient injury or damage for you to have a valid claim. 
While police are required to file a report in the above circumstances, they do not always show up at an accident scene. If you are in an accident, you should always contact the local police and remain at or near the accident scene until they arrive, unless you are otherwise instructed by the authorities.
If the Damage is Greater Than $1,000
If the property damage caused by the accident is greater than $1,000, you may have a valid claim. Texas Law requires that police file a report within 10 days for any car accident that causes more than $1,000 in property damage. 
Keep in mind that even if the damage is over $1,000, you will need to determine whether the amount you can obtain in a claim will be worth the time and expense of pursuing the claim. This is particularly relevant if you have to take the claim to court.
If the Other Driver Was Driving While Intoxicated
If the driver in the other vehicle was intoxicated on drugs or alcohol, you likely have a valid car accident claim. You will need to prove that the other party was intoxicated in order to pursue your claim. Fortunately, most officers who attend accident scenes can conduct sobriety tests in order to establish whether a driver is under the influence.
If you are in an accident with an intoxicated driver, you will still need to prove that the party who was driving under the influence was mostly or completely at fault for the accident.
For a free legal consultation, call (972) 938-1234
Damages You Can Claim for a Car Accident in Texas
When you are injured in a car accident in Texas, you have the right to pursue compensation for your losses. You may file a claim with the insurance company of the at-fault party or your insurance company if the other driver is uninsured. If you are unable to reach an agreement with the insurance company, you can also file a civil case to recover damages.
Damages you can claim in a Texas car accident case include:
Medical costs
Lost income
Reduced income
Pain and suffering
Mental anguish
Loss of consortium
Quality of life
Loss of companionship
A Texas car accident attorney can review your case and help you determine whether you have valid grounds to file a claim.
Contact Clay Jenkins & Associates for a Free Consultation
At Clay Jenkins & Associates, our car accident attorneys have extensive hands-on experience with a wide range of personal injury accident claims. We know better than most that being in an accident does not necessarily mean that you will receive a high settlement. 
Rather than trying to navigate the legalities yourself, contact us for a free consultation today. We will analyze your claim and provide an honest assessment regarding the validity and overall value of your claim. If we decide you have a case, we will aggressively represent your interests in negotiations with the insurance company and before the Court.
Call or text (972) 938-1234 or complete a Free Case Evaluation form