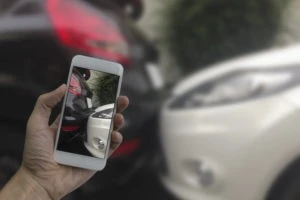 Most people do not have to navigate the claims process following a car crash more than once or twice in their lives. However, the unknown can make this a stressful and difficult process. Understanding the legal proceedings following a car accident can help to put you at ease and make everything seem less complex.
Having an attorney on your side to represent you throughout this process can also be beneficial. The right car accident lawyer can help you take the right actions, understand what to expect, and fight for your financial recovery. 
Do I Have to Sue and Go to Court?
One of the top questions potential clients ask our lawyers during the free consultation is, "Do I have to go to court?" While we do not believe going to court has to be a scary and intimidating event, we understand that many people want to avoid it. The truth is, most car accident cases never go to trial. Instead, they settle out of court through insurance negotiations.
Understanding the Insurance Settlement Process
When our team represents a client, we navigate the insurance claims process on their behalf. This includes:
Investigating what happened
Identifying the liable party or parties
Gathering evidence to support our claim
Putting a fair settlement value range on our client's damages
Filing the claim and demanding a just payout for our client
Negotiating for a fair settlement agreement
This is often effective, although it could take some time. We utilize proven negotiation techniques and will not accept until the client agrees to settle.
For a free legal consultation, call (972) 938-1234
Steps in a Texas Car Accident Lawsuit
In some situations, we need to sue the liable party following a car accident. We can let you know if this might be necessary in your case. If we believe a lawsuit is in the best interests of our clients, we will not hesitate to act. However, it is important to remember that most lawsuits never go to trial. We may still reach a settlement in a case after suing.
Filing the Complaint
A lawsuit begins when the plaintiff—that's the victim—files the complaint in the local civil court. This complaint includes details about what happened, who is accused of causing the collision, and what relief they hope the court will provide. Your attorney will prepare this document.
The defendant will receive a copy of the complaint and have a limited time to file a response or counter-sue.
Discovery
The longest, most expensive, and most difficult step in a civil lawsuit is generally discovery. This is the time when each side investigates what happened, gathers evidence to support their allegations, and works to prove their case. They may:
Interview witnesses
Identify and talk to experts
Conduct accident reconstruction
Obtain records and documents
Depose (interview under oath) those involved
Negotiations
Most courts require some type of mediation or other negotiations before they will set a trial date. During this time, the parties should act in good faith and try to reach an agreement. In most cases, settlement negotiations can—and do—occur throughout the process, but this is the first time there is a third party guiding the process.
Trial
If there is no agreement reached during mediation, the court will put the trial date on the docket. During the trial, you can expect to hear:
Opening statements, beginning with the plaintiff
Evidence, including witness testimony
Closing statements
The judge and jury, if there is one, will listen carefully to everything said and deliberate to determine the outcome of the case.
Verdict
Generally, after the case is closed, you may not know the outcome for several hours, days, or even weeks. There are generally two ways these cases can go:
They agree with the plaintiff and grant relief
They agree with the defendant and issue no relief to the plaintiff
If they grant relief in your case, you will learn how much the defendant owes you at the same time you learn the verdict, in most cases.
What About When There's a Criminal Case?
Sometimes, a car accident can lead to criminal charges for the at-fault driver. This could be because they were intoxicated or left the scene of the crash where a serious injury occurred. It is key that victims understand the outcome of the criminal proceedings does not affect their insurance claim or lawsuit against the driver.
You may be able to recover compensation regardless of whether the liable party faces criminal charges, is convicted, or even receives a traffic citation.
Click to contact our personal injury lawyers today
Get a Free Case Consultation With One of Our Lawyers Today
You can discuss your car accident case and options with an attorney from Clay Jenkins & Associates for free today. Our team is here to help injured parties or those who lost someone in a Texas car crash. Connect with us to learn how you may be able to recover compensation.
Call or text (972) 938-1234 or complete a Free Case Evaluation form