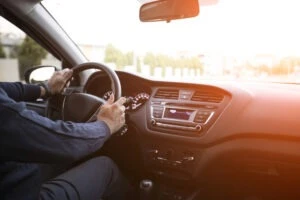 If you want to know how to prevent auto accidents on Route 287, follow these safe driving tips as recommended by the Texas Department of Transportation (TxDOT):
Follow the speed limit and adhere to traffic rules on the road.
Keep a safe following distance when driving, especially when driving on Route 287 or any other highway, in case traffic comes to a sudden stop.
Make sure to signal before merging into another lane or making a turn.
Make sure to check your blind spots before merging into another lane.
Avoid driving while angry or emotional. If necessary, pull over to the side of the road to calm down, then reenter traffic when it is safe to do so.
Avoid driving if you have been drinking or have taken certain medications that impair driving skills.
Begin slowing down when exiting the highway and prepare to come to a stop at the red light.
If weather conditions make the road more slippery, slow down and move to the right lane in case you need to pull over.
If you or a loved one suffered injuries in an auto accident on Route 287 in any of the major cities it runs through in Texas, you may have grounds to file a personal injury claim or lawsuit. An attorney from our law firm can represent your case. When you call our team, one of our representatives can discuss everything you need to know about car accident injuries and how you might be eligible to make a case.
If You Were in an Auto Accident on Route 287, You May Qualify for Compensation
If you were unable to prevent your auto accident from happening on Route 287, you may have an opportunity to file a claim or lawsuit against the at-fault driver or a related party for your damages. In personal injury cases, our car accident lawyer can pursue compensation for the following types of economic and non-economic losses:
Pain and suffering and inconvenience
Current and future medical expenses
Current and future income loss
Emotional distress
Permanent disability or physical disfigurement
Diminished quality of life
Reduced earning capacity
Loss of consortium
Costs to repair your vehicle if property damage occurred
Actual cash value of your vehicle if it was totaled in the accident
Other out-of-pocket costs related to your injuries, such as costs for medical care equipment or rental car services
No two auto accident claims or lawsuits are valued at the same price, so our team will be thorough in asking you about how your auto accident affected you personally. We want to be mindful of any hardships you're going through and pursue compensation that fairly reflects the damages you've suffered.
Additionally, if you lost a loved one in an accident, we may advise you to pursue a wrongful death action on their behalf to recover immediate financial losses you've incurred, such as funeral expenses and loss of financial support, as well as emotional losses, such as loss of companionship or parental guidance.
For a free legal consultation, call (972) 938-1234
How a Personal Injury Lawyer From Our Firm Can Help You Build Your Route 287 Accident Case
If you decide to hire a personal injury lawyer to represent your auto accident case, our team would love to help you fight for the compensation you need. When you become our client, we offer to:
Organize a private investigation into your auto accident to retrieve evidence for your case
Handle administrative tasks since we know what legal paperwork is required of your case and their respective deadlines
Handle communications with inquiring parties, such as insurance companies, legal attorneys, and court officials
Attend out-of-court meetings with the opposing team to negotiate a potential settlement on your behalf
Prepare your case for trial and present your arguments in front of a judge and jury
Our team will also be available to provide legal counsel if you have questions about the litigation process or your case.
How Long Do You Have to File an Auto Accident Lawsuit in Texas?
Per the statute of limitations written in Texas Civil Practice and Remedies Code § 16.003, you generally have two years from the date of your auto accident to file a personal injury lawsuit. Certain factors may extend the filing window, but other factors may shorten it, so you should confirm how long you have to file your case with your attorney.
Additionally, if you are filing a wrongful death action on behalf of a late loved one, you typically have two years to do so.
Click to contact our personal injury lawyers today
Call Clay Jenkins & Associates Today To Get a Free Case Review
If you or a loved one suffered injuries in an auto accident on Route 287, you may qualify to file for compensation in a personal injury claim or lawsuit. A lawyer at Clay Jenkins & Associates can review your case, then represent you in your legal pursuit of financial recovery. Our legal team has been helping auto accident victims since 1948, and we are eager to advocate for your rights both in and out of court.
Call now to receive a free consultation with one of our team representatives. We'll explain what services we offer to clients and what you might expect in your case.
Call or text (972) 938-1234 or complete a Free Case Evaluation form