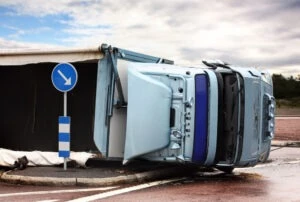 The statute of limitations for truck accident lawsuits in Texas is generally two years from the accident date. This includes personal injury lawsuits and wrongful death lawsuits. Filing your case by the deadline that pertains to your case is crucial. If you don't, you risk losing your right to pursue fair compensation if the statute of limitations expires.
Many accident victims hire a truck accident lawyer to draft, file, and resolve their cases. There are several reasons why accident survivors and those who have lost loved ones turn to an attorney for help.
Why Is the Statute of Limitations So Important in a Texas Truck Accident Lawsuit?
Texas Civil Practice and Remedies Code § 16.003 sets the deadline for filing truck accident lawsuits in Texas, leaving no room for accident victims to delay pursuing their cases. The two-year time limit for filing your case is vitally important because:
Only a Few Exceptions to This Deadline Exist
First, note that the statute of limitations for truck accident lawsuits in Texas has some exceptions. If you were in a truck accident or lost a loved one in a truck accident and more than two years have passed since the collision, you may still be eligible to file a lawsuit. You should speak with a truck accident attorney on our team as soon as possible, as we can answer frequently asked questions about your eligibility for compensation.
However, you should never bank on your case being an exception to the deadline. It is best to call a personal injury lawyer as soon as possible after the trucking accident, as this could reduce the likelihood of the filing deadline expiring.
Lawsuits Are Often Necessary to Get Fair Compensation for a Truck Accident
While most truck accidents are subject to insurance policies, insurance coverage is not always enough for a truck accident victim's damages. After all, the Insurance Institute for Highway Safety (IIHS) notes that truck accidents are especially dangerous for passenger vehicle occupants. You may want to file a lawsuit to recover damages if:
An insurance company denies your claim.

An insurance company won't recognize or accurately value all your accident-related damages.

An insurance company will not offer a fair settlement (for any reason).

Your accident-related damages exceed the coverage limits or coverage types the insurance policy provides.
Your attorney will update you throughout the insurance claims process and inform you as soon as possible if a lawsuit is necessary. You should give your attorney as much time as possible to meet the lawsuit filing deadline if they must take legal action on your behalf.
You May Have to Pay Out of Pocket for Your Accident if You Miss the Filing Deadline in Texas
If you do not get a fair insurance payout and the statute of limitations for filing a Texas truck accident lawsuit expires, you may face crushing financial costs. Once the deadline passes (unless you are one of the rare exceptions), insurance companies and other liable parties may have no legal responsibility to cover accident-related damages, including medical bills and lost income.
For a free legal consultation, call (972) 938-1234
How Can I Avoid the Texas Statute of Limitations Expiring in My Truck Accident Lawsuit?
One clear way to avoid the perils of filing legal action after the statute of limitations deadline expires is to hire a personal injury lawyer as soon as possible. We recommend hiring an attorney from our team, as we:
Have a streamlined system in place for filing clients' cases as soon as possible, knowing our clients sometimes hire us with little time to spare.

Understand all the information and documentation necessary to submit a complete lawsuit the courts will accept.

Won't just file the case but will also resolve the case (always aiming for the entire financial compensation you deserve)
We represent victims of non-fatal accidents, and if your loved one died in a fatal truck accident, our wrongful death attorney can handle your case. Our professional approach and desire to win for our clients is the common thread in each case we handle.
Damages Our Truck Accident Lawyer in Texas Can Seek Compensation For
Filing a truck accident lawsuit aims to recover fair compensation for your damages. An attorney from our team will collaborate with you, our experts, your doctors, and other informed professionals to identify each of your damages, which may include:
Vehicle damage and other property damage

Pain and suffering

Counseling, medication, and any other treatment for pain and suffering

Lost income

Diminished earning power

Missed chances to earn promotions and bonuses

Medical bills
Our wrongful death attorney will assess your damages if you have tragically lost your loved one because of a truck accident in Texas.
Click to contact our personal injury lawyers today
Other Duties Our Team Will Manage for You in a Truck Accident Lawsuit
Our legal team will guide you with legal advice that applies to your case and lead your truck accident claim or lawsuit from start to finish. We will handle key responsibilities, including:
Obtaining all relevant evidence:

As we work on filing your case, we will also start an immediate search for evidence. Witness accounts, video footage, and other critical evidence may help us secure the financial recovery you deserve.

Documenting your damages and calculating a fair settlement:

Our team will prove your accident-related damages using medical records, images of injuries, employment records, income statements, invoices, and any other relevant documentation.

Negotiating with liable parties for your financial recovery:

Our attorneys are in their element when negotiating financial settlements for our clients. We will lead settlement discussions on your behalf and won't back down from our target settlement.

Completing any necessary trial:

We are willing to take your truck accident claim to trial if the circumstances of your case lead us there. No option is off the table when we're fighting for our clients.
It is challenging to measure the value of these services. You can focus on your recovery because we will manage your case from start to finish.
Complete a Free Case Evaluation form now
Call Us Today for a Free Consultation About a Truck Accident Lawsuit in Texas
Our legal professionals will review your circumstances and provide a detailed case plan. We will aim to recover a fair financial recovery and require no upfront fee or compensation from you. Once we hear from you, we will focus on filing your injury lawsuit for a Texas truck accident by or before the statute of limitations.
Call Clay Jenkins & Associates today, complete your free consultation, and we'll get to work for you.
Call or text (972) 938-1234 or complete a Free Case Evaluation form