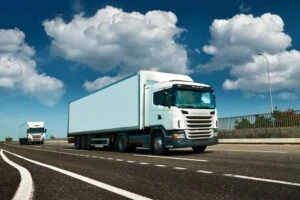 A truck accident in Ennis can leave you with debilitating injuries that impact your livelihood and enjoyment of life. We could file a claim or lawsuit against the person or entity who caused your accident to protect your future. Our attorneys could then pursue compensation for your losses. Allow us to pursue justice and hold the person who caused the accident accountable for their actions.
An Ennis commercial truck accident lawyer from Clay Jenkins & Associates can help you or your loved one through the legal process. Our dedicated legal professionals give each case the personalized attention needed to help our clients succeed. We understand the negative impacts of truck accident injuries and want to help you get through this.
Benefits of Choosing Clay Jenkins & Associates as Your Truck Accident Lawyers
At Clay Jenkins & Associates, we aim to provide compassionate legal care to each client we represent. We understand the trauma that commercial truck accidents often cause. As a result, we offer the support and legal guidance you need to get through this difficult time. With a legal professional to take the lead, you can get through the claims or legal process more smoothly. While you focus on your personal priorities, we handle the rest.
We offer many benefits to those who choose our commercial truck accident attorneys in Ennis, TX. These benefits include:
A free consultation, so you can learn about what our firm can do to help you.
Answers to your questions, so you know what to expect moving forward.
We handle communication with the insurance company and the opposing counsel.
Contingency fees, so you do not have to pay for our services unless you recover compensation.
Legal assistance in Spanish, so you can have access to personalized representation in your native language.
We offer many benefits to our clients so they can feel safe and supported throughout this process. After sustaining injuries, we understand the last thing you want to deal with is the legal process. As a result, we take care of those for you. You can rest and recover from your injuries. Our team can handle everything else.
Hear What Our Past Clients Have to Say About Our Truck Accident Lawyers
We offer individualized legal care to all clients who choose our team to represent them. Our attorneys understand the trust our clients have in us. Therefore, we work tirelessly to help them reach a positive outcome. As a result of our hard work, past clients had the following to say about our firm:
"I have found everyone at this firm to be nothing but professional. I never had a phone call or email that wasn't promptly answered. It has been a great experience dealing with this law firm when I was in a very difficult experience. The outcome has exceeded expectations thanks to Stephen Daniel and his staff." – Carol
Stephen knows the law, and saves time and money due to his knowledge. This firm is trustworthy and does what they can to help clients." – Alton
Our commercial truck accident lawyers serving Ennis, TX have helped past clients recover seven-figure settlements after sustaining injuries in a truck accident. By seeking compensation for all of your expenses, we can fight for financial recovery that accommodates your future needs as well as your current ones.
For a free legal consultation with a commercial truck accidents lawyer serving Ennis, call (972) 938-1234
Damages You Could Recover After a Commercial Truck Accident in Ennis, TX
You can file a claim against the person or entity who caused the truck accident to recover compensation for your damages. When someone else uproots your life, you deserve to hold them accountable and seek compensation.
In a commercial truck accident case, you could seek compensation for economic and non-economic damages. Economic damages include the monetary losses you sustained. Non-economic damages include the non-monetary, personal losses you sustained.
Economic Damages You Could Recover After a Commercial Truck Accident
Seeking compensation for economic damages can help you or your loved one recover from your monetary losses. Examples of economic damages after a commercial truck accident include:
Medical bills
Future medical bills
Lost earnings
Diminished earning capacity
The attorneys at Clay Jenkins & Associates can gather evidence to prove you sustained these damages. Evidence could include medical receipts, pay stubs, or testimony from your employer. By having strong evidence, you can prove you sustained these damages and deserve compensation.
Non-Economic Damages You Could Recover After a Commercial Truck Accident
When you seek compensation for non-economic damages, you can recover compensation for the negative impacts your injuries have had on you or your loved ones. Examples of non-economic damages you could recover after a commercial truck accident include:
Pain and suffering
Emotional distress
Loss of enjoyment
Our attorneys can help you calculate the value of these damages, but we can also provide evidence that you sustained them. Evidence could include testimony from your medical care provider and photos of your injuries. This will help support your rights to compensation with the insurer, judge, or jury.
Ennis Commercial Truck Accident Lawyer Near Me (972) 938-1234
You Have a Limited Time to File a Commercial Truck Accident Claim
Texas Civil Practice and Remedies Code § 16.003 states you have two years from the accident date to file a claim against the liable party. Once the two years end, your ability to recover compensation could lessen. Because of the deadline, it helps to speak to an attorney soon after the truck accident.
Click to contact our Ennis Personal Injury Lawyers today
Common Causes of Commercial Truck Accidents in Ennis, TX
The Federal Motor Carrier Safety Administration (FMCSA) conducted a study to determine common causes of commercial truck accidents. Their findings include the following:
Distracted drivers
Fatigued drivers
Brake problems
Traffic congestion
Prescription drug use
Roadway issues
Unfamiliarity with the roadways
Once our attorneys can prove the cause of the accident, we can prove who caused it. Then, we can file a claim against the liable party.
Complete a Free Case Evaluation form now
Secure One of Our Commercial Truck Accident Lawyers Today
You deserve strong legal care when you sustain injuries in a truck accident. You can receive the legal guidance you deserve by choosing the right commercial truck accident lawyer in Ennis, TX.
Contact our firm today for a free consultation with an attorney from our firm. We can answer your questions and inform you of possible outcomes in your case. In addition, our legal team can support you through your case so you never feel alone.
Call or text (972) 938-1234 or complete a Free Case Evaluation form