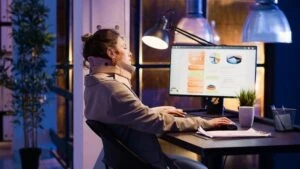 If you suffered injuries while on the job, have medical bills piling up, or if you cannot return to work, you have options. You could file a workers' compensation claim with your employer if they have workers' compensation insurance. If your claim is approved, you can get the benefits you need to stay afloat while you recover from your injuries.
An Ennis workers' compensation lawyer from Clay Jenkins & Associates can help you file your claim. We can ensure you have the necessary evidence and documentation included to help you receive a claim approval.
Why Choose Our Ennis, TX, Workers' Compensation Lawyer?
Clay Jenkins & Associates attorneys have fought for injured clients since 1948. With decades of experience, we know how to build a strong case. If your employer denied your workers' compensation claim, you know you can count on us to stand up for you against the insurance company. We can recover damages for workers in any industry, including construction workers and others involved in dangerous industrial workplace environments.
Our former clients have recovered millions in damages after sustaining injuries on the job. Because of the hard work we put into each case, we have many satisfied clients who share reviews about our attorneys like the following:
​​"Stephen knows the law, and saves time and money due to his knowledge. Jenkins & Jenkins- Are trustworthy and do what they can to help clients" – Alton Leblanc
"My experience with Jenkins & Jenkins was amazing. They took the time to explain everything to me so that I would get the concept of the settlement. They are really good at keeping you updated on the case. I would recommend Jenkins & Jenkins to everybody." – Alfred Campoz
"I have found everyone at Jenkins & Jenkins to be nothing but professional. I never had a phone call or email that wasn't promptly answered. It has been a great experience dealing with this law firm in a very difficult experience. The outcome has exceeded expectations thanks to Stephen Daniel and his staff" – Carol Ketchersid
"Most knowledgeable lawyer I have met. Knew the answers to my questions before I asked. Integrity and dedicated service to his clients was unbelievable." – Jason
We appreciate hearing about how our legal services have changed the lives of people who have trusted us with their cases. You can expect the same treatment when you choose our workers' compensation lawyer in Ennis, TX, to handle your case.
For a free legal consultation with a workers' compensation lawyer serving Ennis, call (972) 938-1234
Do I File a Workers' Compensation Claim or a Personal Injury Lawsuit for an Ennis Work Injury?
The option to file a workers' compensation claim or a personal injury lawsuit depends on the accident and the status of worker's compensation coverage at your job. Workers' compensation insurance is optional for employers in Texas—if your employer carries this insurance, you would go through the workers' compensation system for benefits. You typically cannot file a personal injury lawsuit against your employer if they carry this insurance, although some exceptions exist.
If a third party on the job site caused your injuries, you could file a personal injury lawsuit against them, even if you are also claiming workers' compensation. For example, if your company contracted an architectural firm to build stairs, and you fell on the stairs because they did not have proper safety features, you could file legal action against the architectural company for your losses.
If your employer does not subscribe to workers' compensation coverage, you could pursue a personal injury lawsuit if you cannot resolve your claim through any other policies your employer may carry. This allows you to seek damages for expenses, emotional damages, and of course, lost wages or income. Regardless of your employer's status as a non-subscriber, they must still notify and report the appropriate parties to comply with the Texas Workers' Compensation Act, per a notice from the governor's office.
When you speak to our workers' compensation attorneys serving Ennis, TX, we can determine the best course of action. We will provide your with personalized and responsive legal care no matter what the best course of action is for your case.
Benefits You Could Receive Through a Workers' Compensation Claim
The inability to work could impact your income and your future in the workplace. In addition to lost earnings, you could face significant medical bills. Workers' compensation benefits can help you to avoid financial ruin because of these losses.
Benefits you could receive through a workers' compensation claim include:
Medical treatment costs
Rehabilitative treatment expenses
Lost income
Disability benefits
The circumstances of your injuries could affect the benefits you could receive. Our attorneys will fight for you to get the benefits that can help you manage your finances after suffering an injury at work.
Damages You Could Seek Compensation for in a Personal Injury Case
If your employer doesn't have workers' compensation insurance, or a third-party contractor at work caused your injuries, you could file a personal injury lawsuit. You must file a lawsuit by the state's two-year statute of limitations deadline, per Texas Civil Practice and Remedies Code § 16.003. Therefore, we recommend you contact us as soon as possible after the accident so we can have the time we need to build your case.
Damages you could seek with a lawsuit include:
Medical expenses
Rehabilitative treatment costs
The income you lost when you couldn't work
Diminished earning capacity if you cannot work or return to the same position you had before your injuries
Physical pain and suffering
Loss of enjoyment of life
Emotional distress
With our team handling your case, you can expect us to seek the maximum value of your losses so you can get the money you need to recover.
Ennis Workers' Compensation Lawyer Near Me (972) 938-1234
Call Our Firm Today About Your Ennis Workers' Compensation Claim – We Can Help
If you got hurt at work, you might not understand how to recover compensation for your injuries. Our attorneys can walk you through the process so that you have a strong case and possibly a better chance of getting the needed benefits while you recover from the accident.
Contact our firm today for a free consultation to learn more about how our Ennis workers' compensation lawyers can help. At no cost, you can ask questions and learn about your options. We dedicate ourselves to helping those who got hurt on the job. You do not have to pay for our legal representation unless you have a successful claim and recover compensation.
Call or text (972) 938-1234 or complete a Free Case Evaluation form