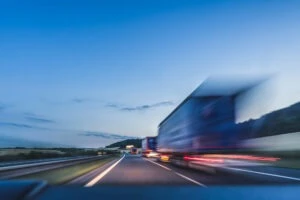 A truck's large size can cause accidents that result in devastating injuries. If you or a loved one sustained injuries in a commercial truck accident, you may also be suffering from personal and financial losses because of your injuries. These losses could put you into debt that feels insurmountable on your own. Our attorneys can offer hope. We can help you get out of debt, tackle your medical bills, and restore your financial security through a settlement or verdict.
A Mansfield commercial truck accident lawyer from Clay Jenkins & Associates can help you through the legal process. Our firm has helped many commercial truck accident victims receive the compensation they deserve. The lawyers at our firm understand the trauma a commercial truck accident can cause. Therefore, we want to help you seek compensation for both the physical and emotional issues you have to deal with because of the accident.
What Our Commercial Truck Accident Lawyers Can Do For You
The sooner you contact us, the sooner our truck accident lawyers in Mansfield, TX can get to work on your case. We can take steps to seek the compensation you deserve for your losses.
Because of our hard work and dedication to each client, our past clients have positive things to say about our firm. One client testimonial states, "My experience with Clay Jenkins & Associates was amazing. They took the time to explain everything to me so that I would get the concept of the settlement. They are really good at keeping you updated on the case. I would recommend them to everybody."
Handle Communications With Opposing Counsel
The at-fault driver's insurance company could try contacting you soon after the accident. If you hire us to take on your case, we can handle these communications on your behalf. The benefits of having our legal team handle communications on your behalf include the following:
You can focus more on recovering and less on dealing with your claim
You can ensure you don't say anything that could hurt your case
You don't have to continue reliving the trauma of your accident
We want to ensure every aspect of your case gets handled with care. By having us conduct these communications, you don't have to use up your time to deal with these matters. We can also protect you from manipulative tactics that may force you into admitting fault or undervaluing your case.
Investigate the Accident
One of the most important tasks we can take includes investigating your accident. When we investigate your case, we have the following goals:
Collect evidence:

We must collect evidence to prove any claim we make in your case. Evidence could include dashcam videos, photographs from the scene, police reports, and witness testimony.

Identify the cause of the accident:

To determine who caused the accident, we first must identify its cause. The

Federal Motor Carrier Safety Administration (FMCSA)

states that common truck accident causes include fatigue, distracted driving, brake issues, and poor road conditions.

Identify the liable party: After determining the cause, we can identify the liable party. We can file a claim against them by accurately identifying them and proving that their negligence caused your collision.
Our legal team has strong investigators who know how to get the evidence to prove our case.
Identifying Your Losses
We can review your losses to determine the damages we can seek to recover. Examples of damages you could potentially recover through your case include:
Medical bills
Lost income
Pain and suffering
Emotional distress
When we calculate the value of your case, our attorneys can ensure that we don't miss any damages you sustained. Therefore, we can seek appropriate compensation for your current and future needs.
Negotiate to Reach a Settlement Agreement
Once we have investigated your case, collected the needed evidence, and identified your damages, we can negotiate with the opposing party. Through negotiations, we hope to reach a fair settlement agreement.
Our commercial truck accident attorneys in Mansfield, TX have powerful negotiation skills. We can strategize to get the insurance company to give you what you deserve. Our team also understands the tricks insurance companies try to undervalue or deny your settlement. By knowing these strategies, we can prepare arguments against them.
Represent You in a Trial
If the insurance company doesn't reach a fair deal, we can file a lawsuit against them. Injured parties can hold insurance companies who don't act in good faith accountable by filing a legal action against them.
During the trial, we can present the evidence proving you sustained the damages you claim. We can also cross-examine witnesses and experts to prove the at-fault driver caused the accident. When you have strong legal representation throughout a lawsuit, you can rest assured that your case will be conducted with care and professionalism.
For a free legal consultation with a commercial truck accidents lawyer serving Mansfield, call (972) 938-1234
Liable Parties in a Truck Accident Case in Mansfield, TX
After a truck accident, our lawyers in Mansfield, TX, can identify the liable party. Determining truck accident liability could have complications because liability could vary. Examples of potentially liable parties in a truck accident case could include:
The truck driver:

If the truck driver caused the accident because of fatigue, distracted driving, or another negligent issue, liability could fall on them.

The trucking company:

If the accident occurred because of an unmaintained truck, such as poor brakes, liability could fall on the trucking company.

A government municipality:

Liability could fall on the government municipality in charge of a certain portion of the road in some cases. Typically, if the accident occurs because of poor road conditions, such as uneven lanes or potholes, you could file your claim against the government municipality.

A third-party driver: You could file a claim against a third-party driver if they caused the accident. For example, if the other driver drove recklessly and collided with the truck and you had involvement in the accident, the liability falls on the other driver.
Rest assured that our legal team can help you determine liability. We know the steps to take to make sure you file a claim against the right person or entity.
Mansfield Commercial Truck Accident Lawyer Near Me (972) 938-1234
Contact Clay Jenkins & Associates For a Free Consultation
Soon after the accident, you should speak to an attorney from our firm. Texas Civil Practice and Remedies Code § 16.003 states you have two years to file a lawsuit against the liable party. Before the two years end, we must investigate and build a case. If you wait to contact us, we won't have as much time to build a strong case.
Contact us today to speak with our legal team. We can review your case at no cost and inform you of your legal options.
Call or text (972) 938-1234 or complete a Free Case Evaluation form